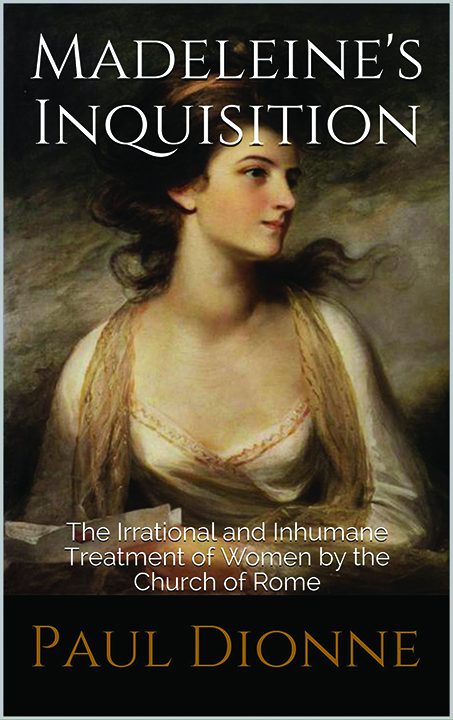 The Franco Center will host Lewiston author Paul Dionne at noon Wednesday, Oct. 4, in its Books and Stories. Admission to this author's talk is free.
Dionne, author of "The Priestess and the Pope" and new "Madeleine's Inquisition" will discuss the basic theme of his books which is that the religious subordination of one sex to the other is wrong. About "Madeleine's Inquisition," Dionne writes, "Madeleine Moreau, poverty stricken and alone, struggles to provide for herself and her children, her future bleak, foreboding and empty. She draws strength in her darkest hour when the Monsignor of Paris charges her with witchcraft and threatens to tear her family apart."
"The Priestess and the Pope" is "a gripping story around the history of women leaders in the early church and the scandal of their subordination in the rise of Christianity. Across eras, readers learn the fate of rebellious churches and women priests as they move through the life and death of Jesus, the fall of the Roman Empire, and the systematic purging of history by the Vatican," according to Dionne.
Dionne was born in Lewiston, Maine, and graduated from Lewiston High School and Kents Hill Preparatory School where he played hockey and baseball. He then graduated from Providence College where he received his bachelor's degree in history followed by a commission as a Lieutenant in the United States Army (1966-1968). He saw action in Vietnam. After his discharge, he returned to Maine and attended the University of Maine Law School where he received a Juris Doctorate degree. He practiced law in Maine and was elected as Mayor of Lewiston (1980-1984).
It is suggested that participants buy the featured books ahead of the book talk at Amazon or other online book stores.
The Franco Center is at 46 Cedar St., Lewiston. Parking is available in the mill lot. The building is handicap accessible on the Lincoln St. Alley side.
The Books and Stories program features an author who will read from his/her book, have books available for purchase and signing, and follow up with questions and answers following the presentation. The Books & Stories program at the Franco Center has been funded in part by the Maine Humanities Council and Maine Arts Commission.