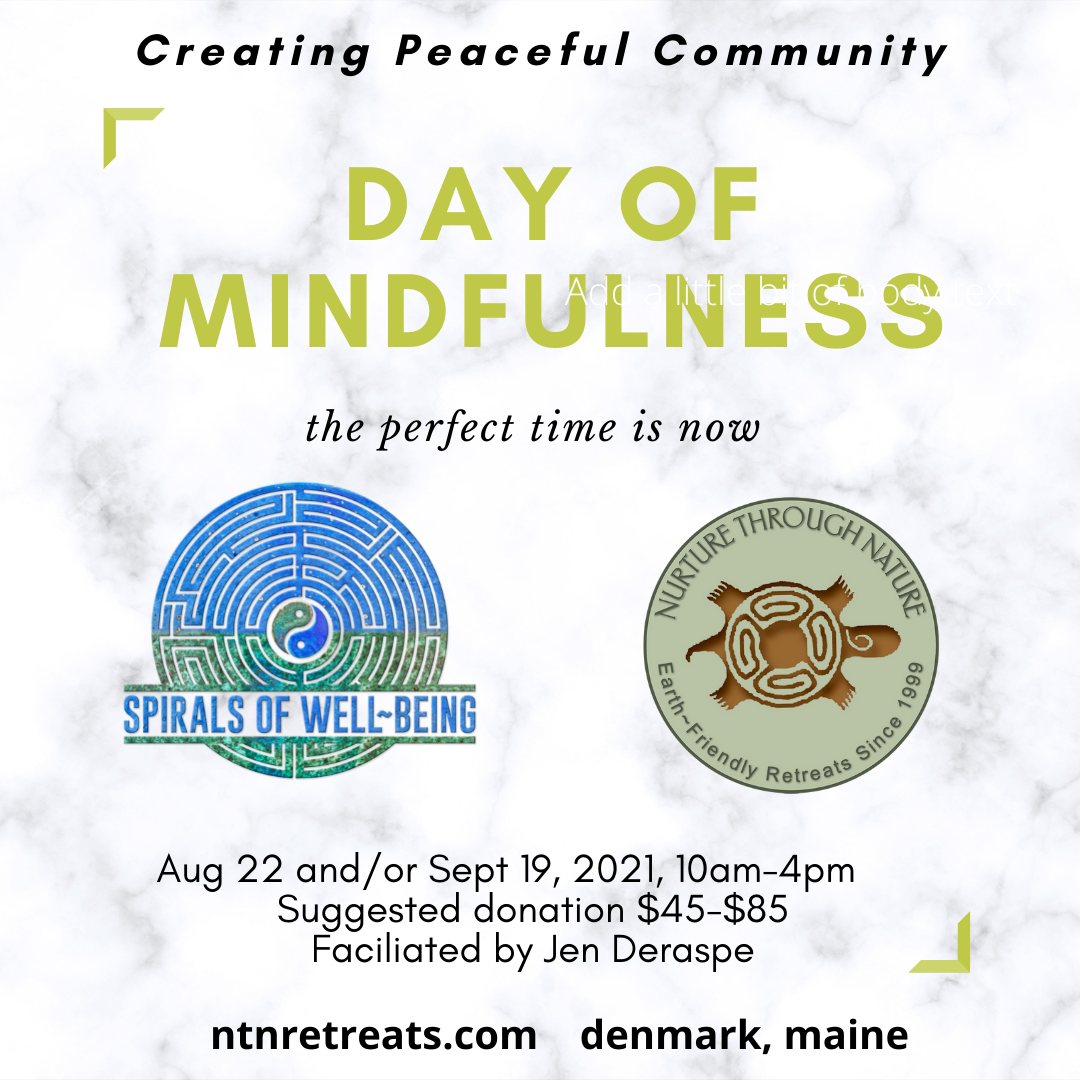 This day long workshop provides an opportunity to take refuge in community and nature in a safe and supportive environment. Re- energize through simple and gentle practices including Qi Gong, guided meditation, and mindfulness practices.
Whether you are new to meditation or seasoned in the healing arts, join us to deepen your awareness and healing capacity in community in a beautiful, natural setting.
This will be a small group gathering following state and federal CDC protocol relating to Covid-19.
10:00am~ Mindful Qi Gong 11:00am~ Tea Meditation and sharing circle 11:30pm~ Walking Meditation 12:30pm~ Eating Meditation 1:00pm~ Solo time in Nature~Deep listening 2:00pm~ Dharma Sharing circle 3:00pm~ Sitting Meditation 3:30pm~ Closing circle
Suggested Donation: Self-assessed sliding scale: $45-$85: includes programming and a charitable contribution to the Thich Nhat Hanh Foundation. Please bring your own lunch.
Please reserve your spot at http://www.ntnretreats.com/reservations/
Create your own personal retreat: Reserve your own private cabin, yurt, bunk bed or camp site and add this special workshop to your own personal retreat experience. Visit our website at http://www.ntnretreats.com.