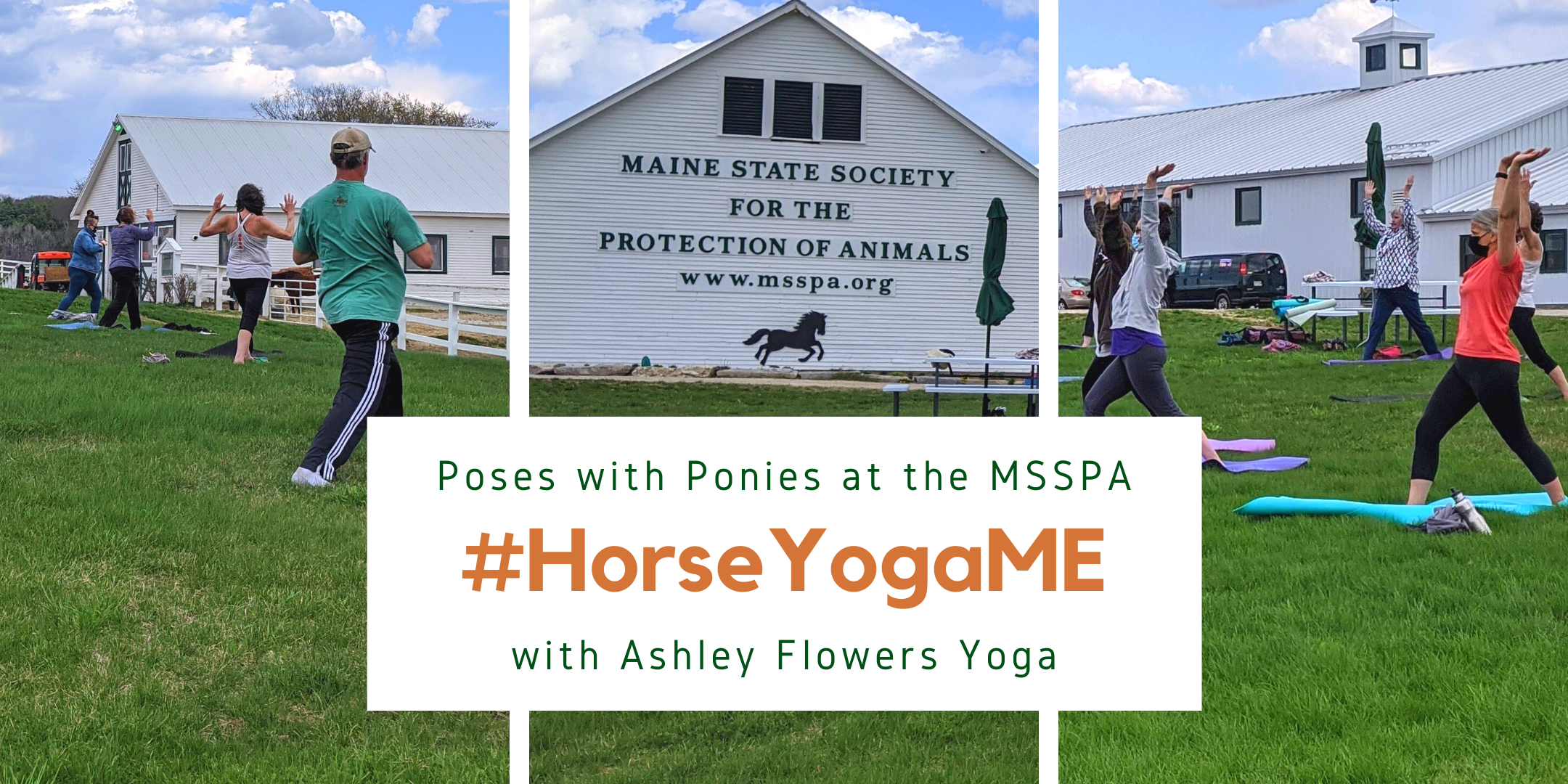 Yoga on the farm at the Maine State Society for the Protection of Animals (MSSPA) fosters an energy of healing for both humans and horses.
Learn about how the MSSPA creates a place of refuge and rehabilitation for these gentle giants and how you can create a place of inner refuge through the practice of Yoga.
We'll begin with a 30 minute guided tour of the farm that flows into yoga in the fields surrounding the horse paddocks. As we do yoga, gazing out at the ponies, we'll settle into the energy of nature and horse and find a deep sense of harmony and healing.
All-levels, beginner friendly yoga classes!