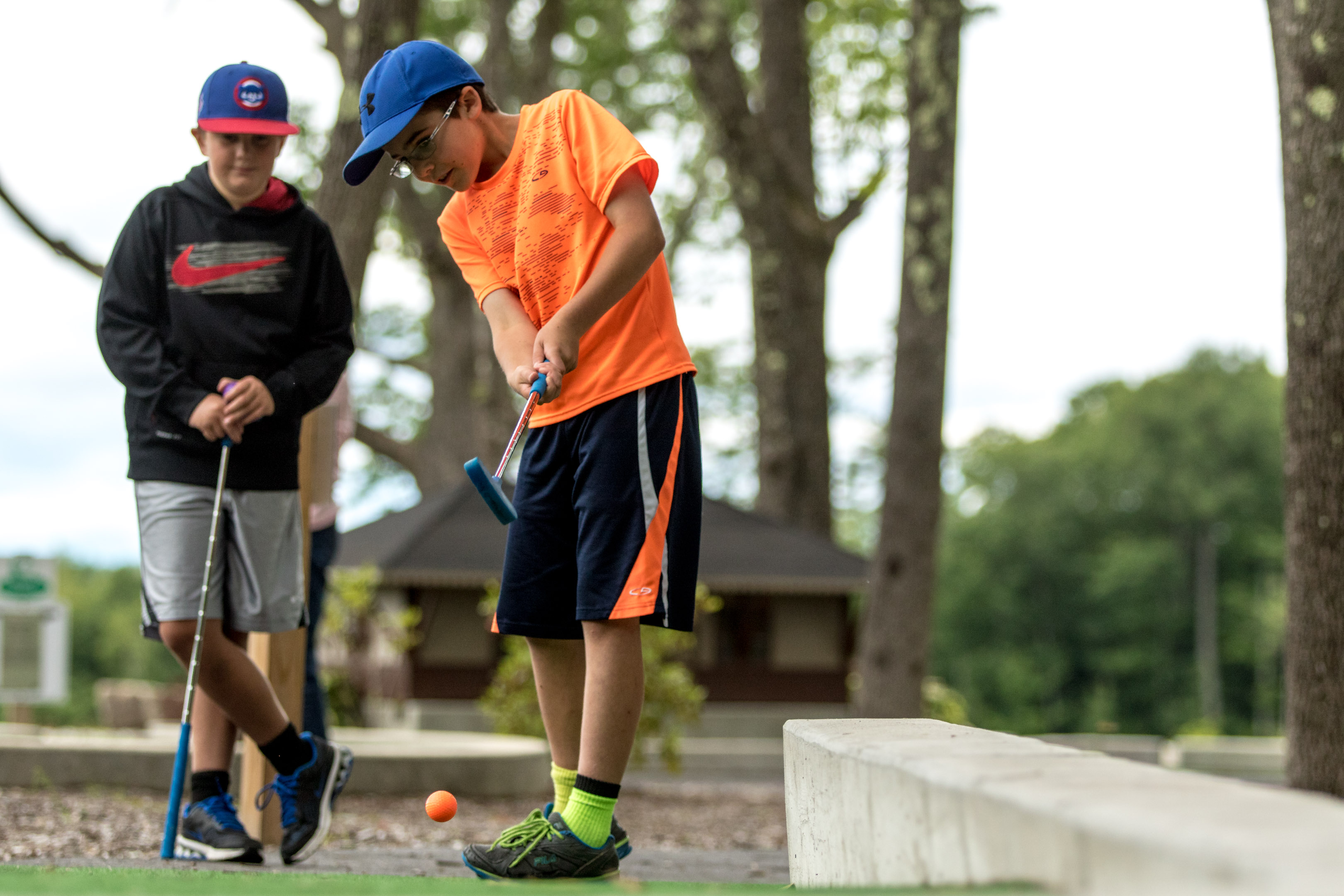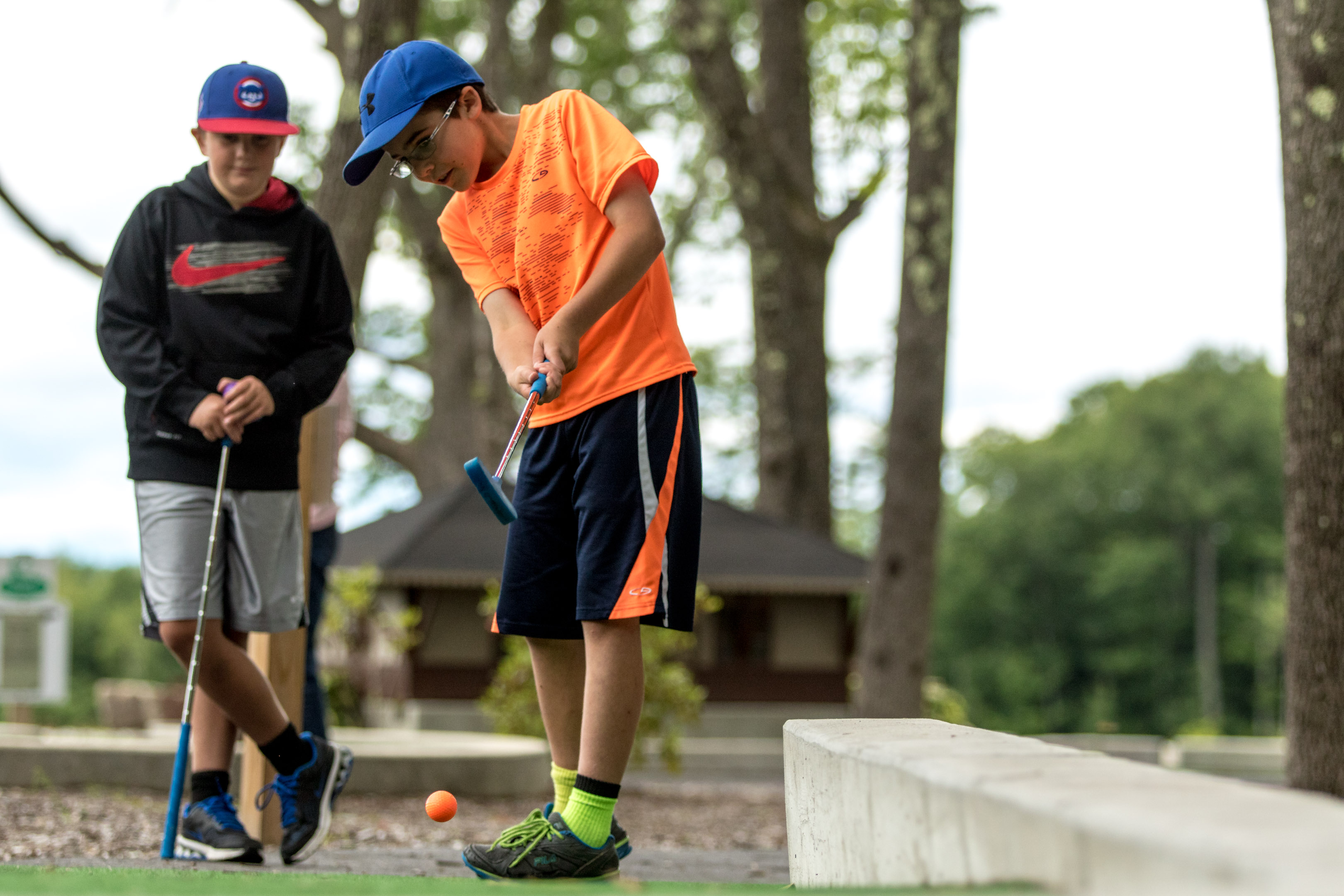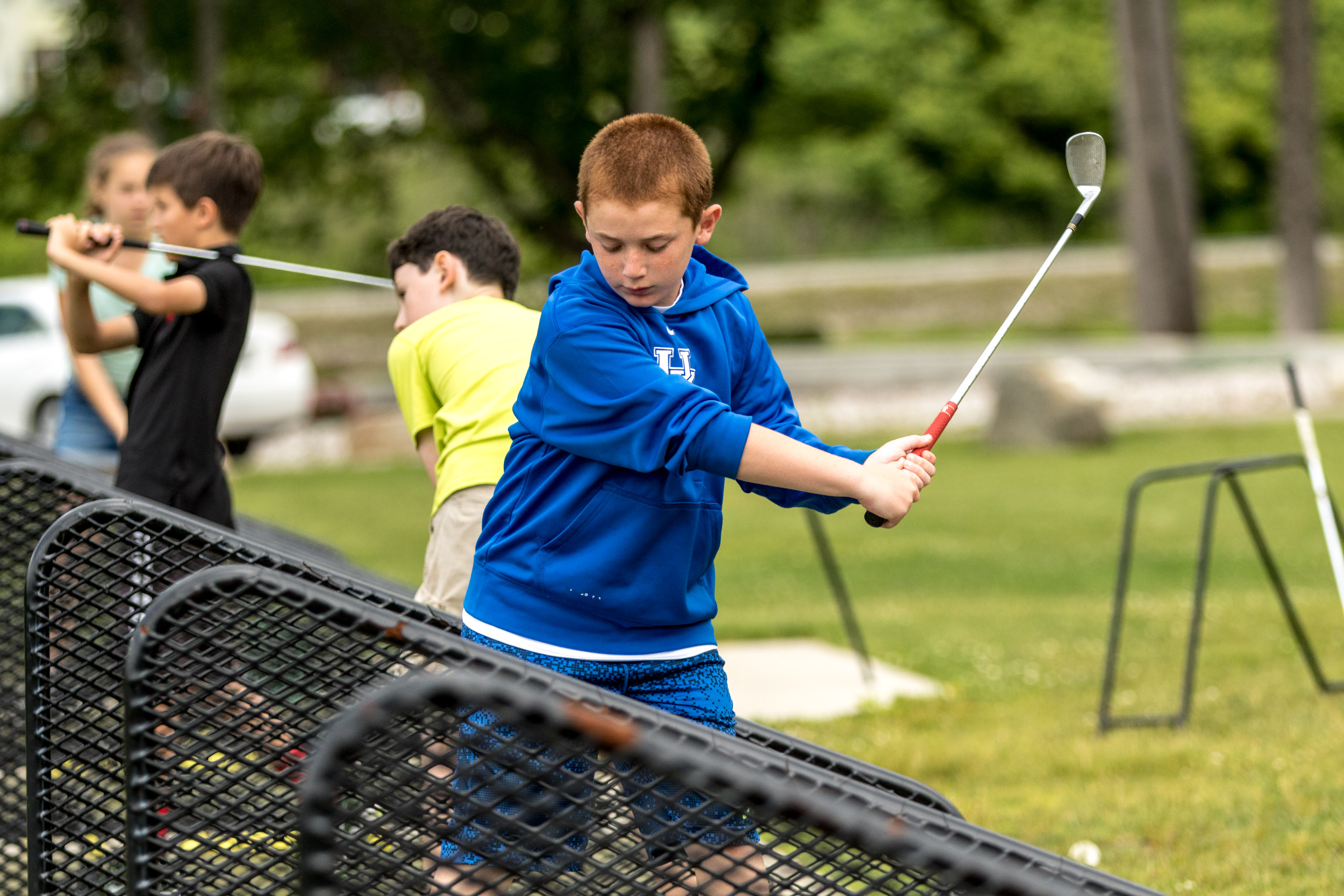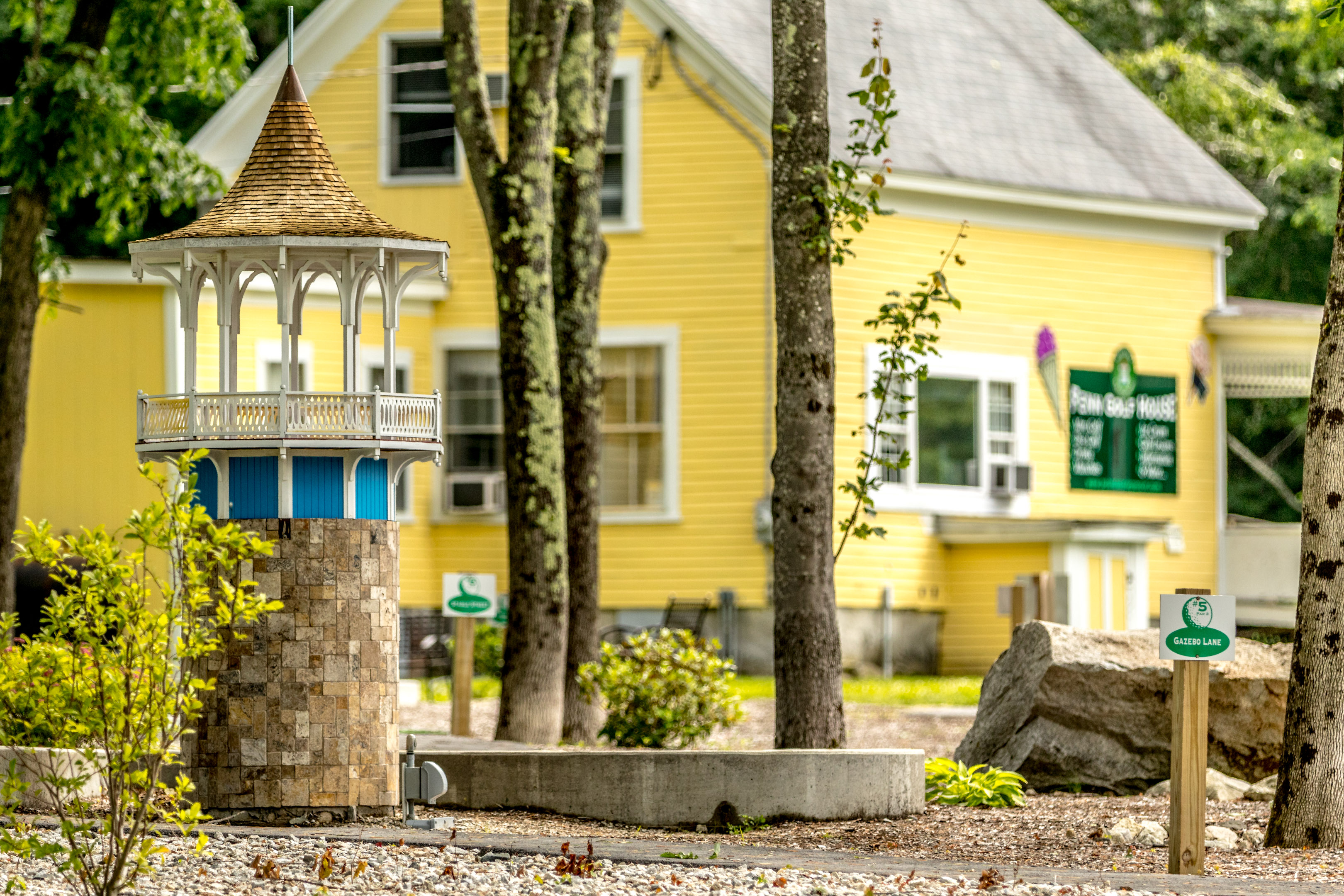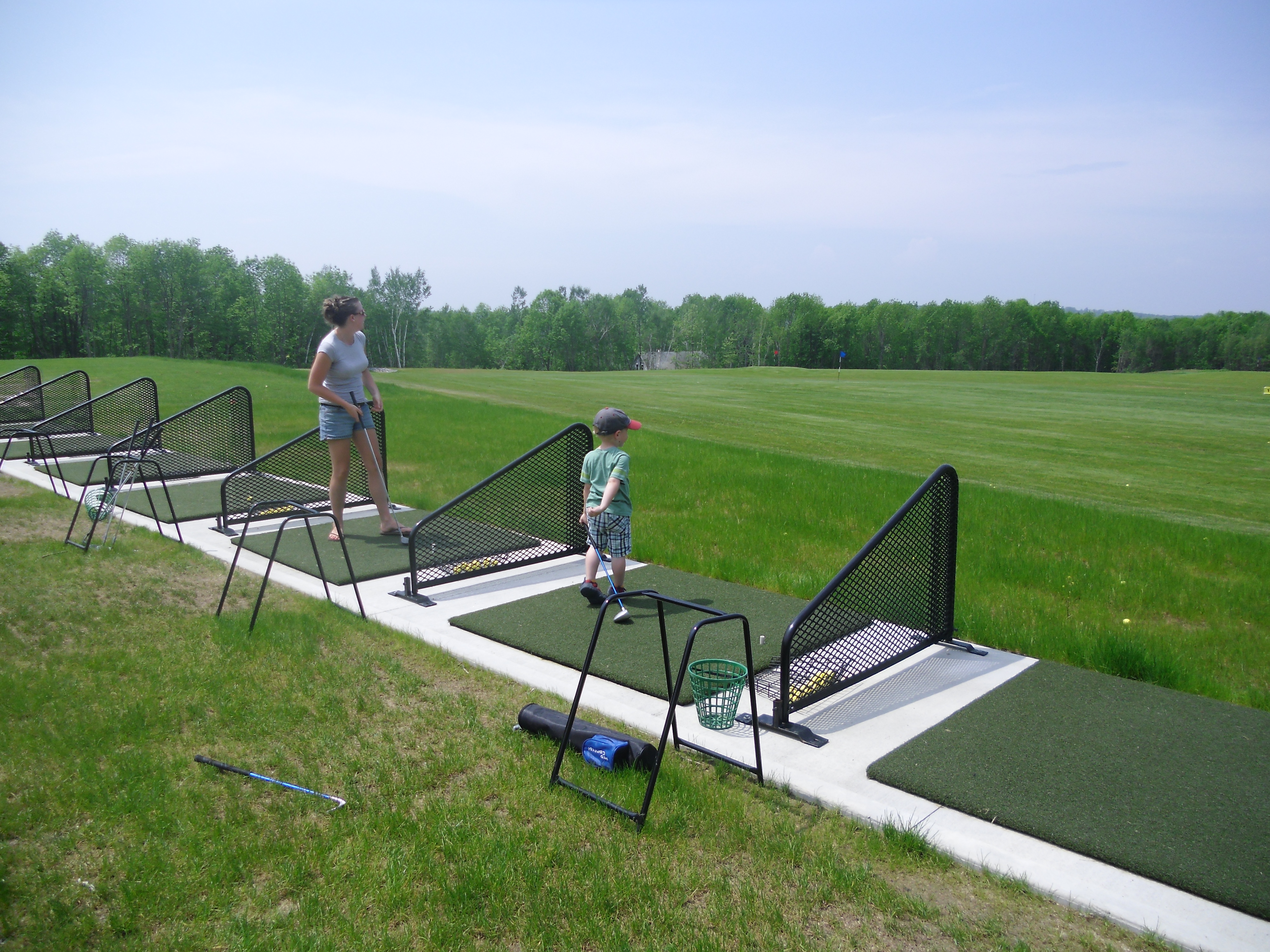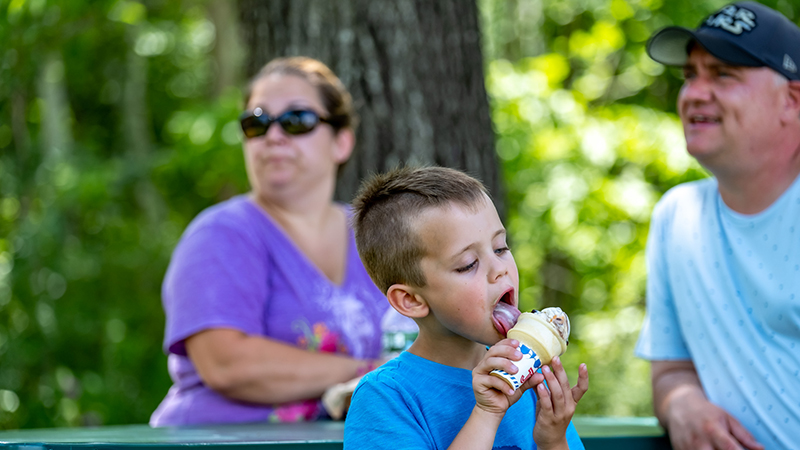 The Arthur Fenn Park at Poland Spring Resort. Arthur Fenn, native born American and golf professional designed the first nine hole course opened Poland Spring in 1896. He and his wife and daughter, Bessie, the first woman professional at a golf course lived in the house adjacent the driving range and home of our new Ice Cream Shop and it is only fitting we name the Park the Arthur Fenn Park.
The driving range at Poland Spring Resort is the perfect setting to work on your game. It stretches over 330 yards in length with spectacular views of Mount Washington. The practice tee is equipped with 10 artificial mat stalls and a huge grass tee (over 10,000 square feet) surface to practice your full swing. There is a practice bunker and several different target greens for you to work on different distances and clubs in your bag. The practice tee is complete with seating and stations to create a level of structure and organized appearance to the tee.
Mini Golf. The theme designed to reflect is nature and Poland Spring's amazing history, The four-foot-high models will replicate the old Poland Spring Schoolhouse; an historic railroad depot on Plains Road in Poland, which is now a residential home, and the historic Poland Water tower. Children and adults alike will be mesmerized by the animated animals that will be too!
An important part of the Golf Park is a disc (Frisbee) golf course which meanders throughout the woods. 9 Holes open NOW!
Ice Cream Shop. Open daily in the summer serves delicious Gifford's Ice Cream