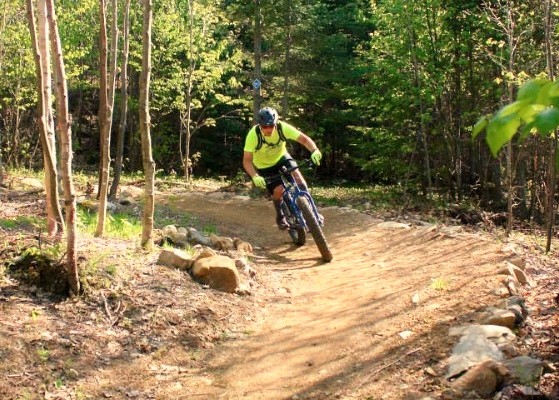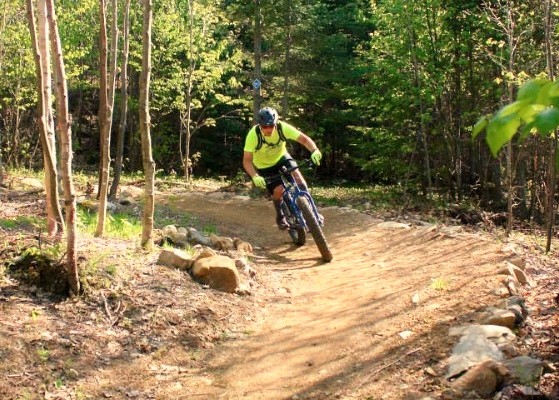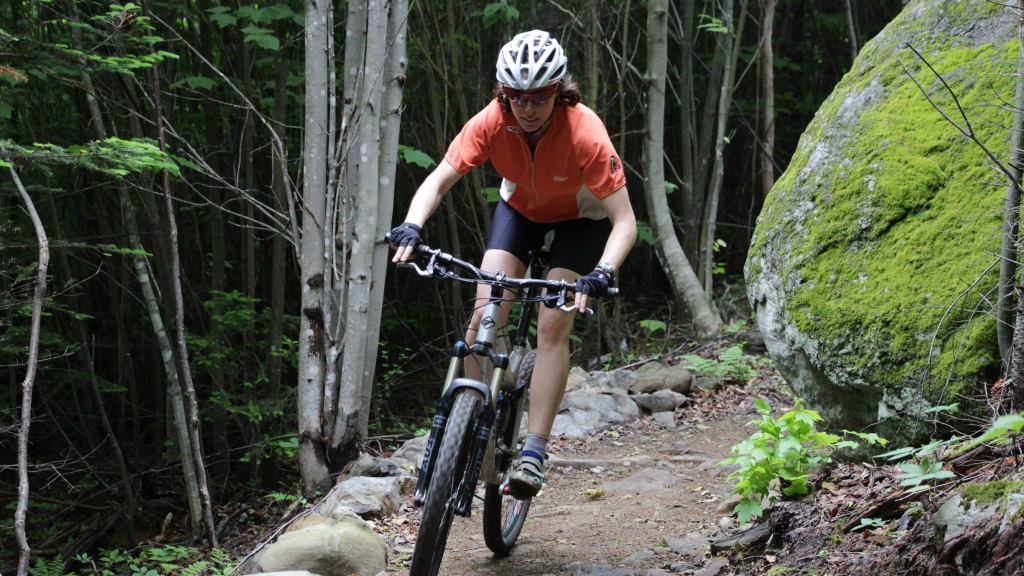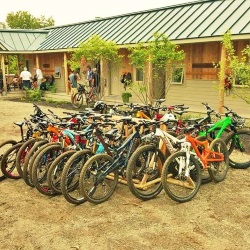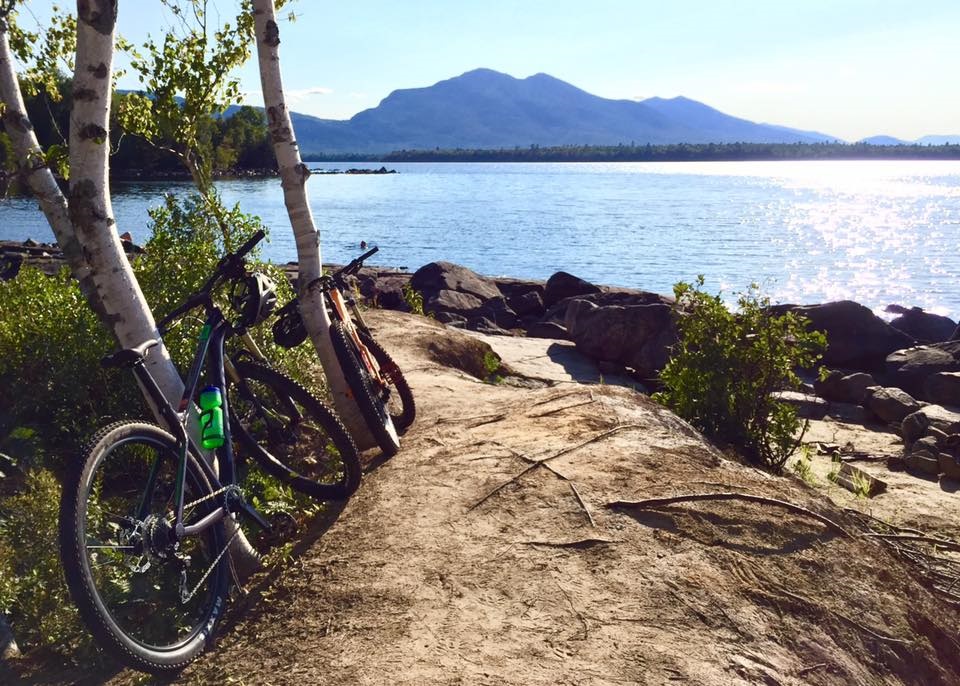 Take on 50+ miles of single track mountain biking terrain throughout the rolling foothills of the western Maine mountains. With professionally built bike trails and jaw-dropping scenery, the Carrabassett Valley region is the ultimate east coast mountain bike destination.
Four upscale trailside eco-lodges welcome day visitors and overnight guests, offering amenities beyond your typical backcountry experience. During full-service season, day visitors can buy snacks and drinks, including a great selection of beer and wine. Overnight lodging includes three meals per day, and gear shuttles are an optional add on.
Perched at the top of the legendary Oak Knoll trail, Stratton Brook Hut is the most popular mountain biking destination in the area. It offers expansive views of the Bigelow Mountain Range, and is even equipped with a free bike tool station, courtesy of Pedro's.
All year, the trails are free and open to the public. Visitors can stop by the huts anytime to use the facilities, including potable water and full bathrooms. To book overnight lodging, visit www.mainehuts.orgor call 207.265.2400.