10 Summer Experiences to Have in Maine's Lakes & Mountains Region
If you leave Maine's coast and drive toward Canada, you'll eventually find yourself deep in the heart of Maine's Lakes & Mountains region. In summer the area offers a large variety of experiences for all types of visitors.
You might start your exploration in the town of Bethel, then you could head to Rangeley before ending in the Carrabassett Valley. These are ten experiences you should consider having along the way.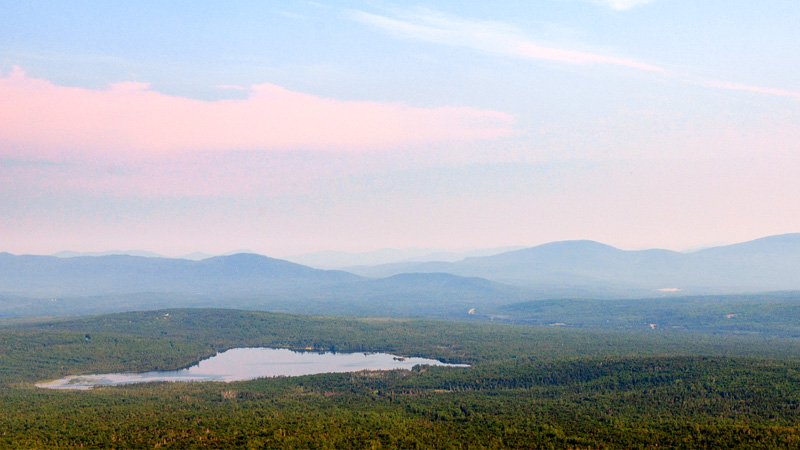 1. Play a round of golf at Bethel Inn Resort's Geoffrey Cornish designed course. The 6,663-yard, par 72 course is designed to highlight the surrounding natural beauty and mountain ranges visible from almost all areas of the property. Morning is a particularly peaceful time for a round or two when fog and mist add to the grandeur of the landscape.
2. Take the Sunday River chondola, part chair/part gondola, to the top of Sunday River's North Peak. While hiking around, pick wild blueberries. Hiking trails are clearly marked and you might even enjoy a complimentary blueberry ice offered by the resort before you start your hike. Check to be sure the scenic ride is open.
3. Spend an hour and some change completing the Covered Bridge Driving Tour. It includes what's come to be known as 'Artist's Bridge' over the Sunday River in Newry and Lovejoy Covered Bridge over the Ellis River. Artist's Bridge actually was called The Sunday River Bridge but after being featured in so many paintings and well-known photographs, the new name stuck as a local endearment.
4. Complete the hike to Glass Face Ledge which, curiously, begins in a cemetery. Don't let that bit scare you off. The hike is beautiful and the adjacent parking area includes river access. Cool off the natural way after your adventure up the mountain.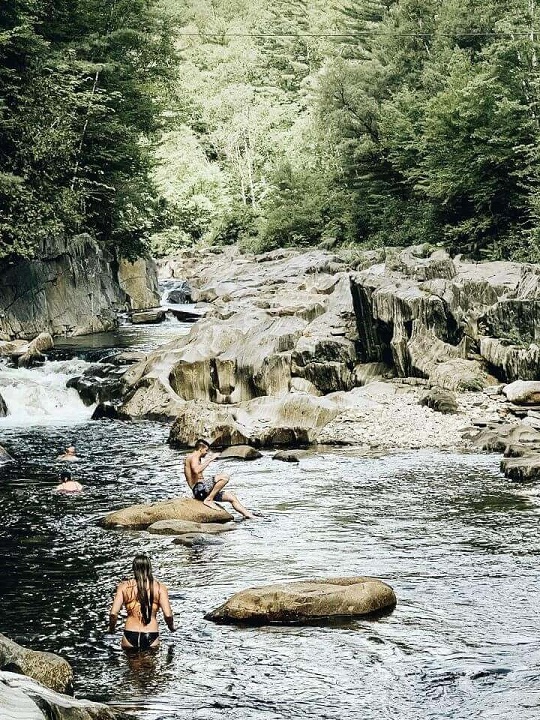 5. Pack a picnic lunch from Classic Provisions in downtown Rangeley before visiting a swimming hole like Smalls Falls or Coos Canyon. Just be sure to pack out all your trash. Take only pictures and leave only footprints!
6. Watch the sunset over Rangeley Lake at the overlook across from Whip Willow Farm just south of town on Route 4. Mountain peaks and evergreens frame the view where you might even make a local friend or two.
7. Find the lost towns of the Carrabassett Valley by boat with master guide Jeff Hinman of Flagstaff Lake Scenic Boat Cruises. If you have time, explore the area where trees grow through rusting cars and feel like you're in the set of a movie.
8. Stay at Hostel of Maine with your family in a private room for up to 6 with easy access to outdoor activities like mountain biking and hiking. Designed for the ultimate comfort, with some of the most serene accommodations in the valley, the Hostel of Maine is unlike any hostel you've ever seen before.
9. Rent a mountain bike from Rob Ash and navigate the Narrow Gauge Pathway alongside crystal clear rivers abundant with natural swimming holes. The former railroad bed turned non-motorized multi-use trail is an extension of the Maine Huts and Trails system that offers lodging in the form of hike-in cabins. Check for cabin availability. The trails remain open.
10. See Maine's Lakes and Mountains from high above at Quill Hill and Ira Mountain, both created by Carrabassett Valley resident Adrian Brochu; who drew inspiration from Stonehenge, Mayan ruins, and Machu Picchu. His incredible rock formations at Ira Mountain only enhance the views. At Quill Hill, the sheer distance of the available views needs no framing or enhancement.
From the heights of mountain-top viewpoints to the refreshing swimming holes with cooling depths to the conversations, the mountain biking, wild blueberry-picking, the stories of cars with trees growing through them, the covered bridges, the history, the hikes that begin in cemeteries and end in unexpected scenery — indeed all the varying activities, there isn't a dull moment to be had in Maine's Lakes and Mountains region. Unless you want to simply relax and enjoy the view! And then it will be a really great view.
---
Written by Kirsten Alana