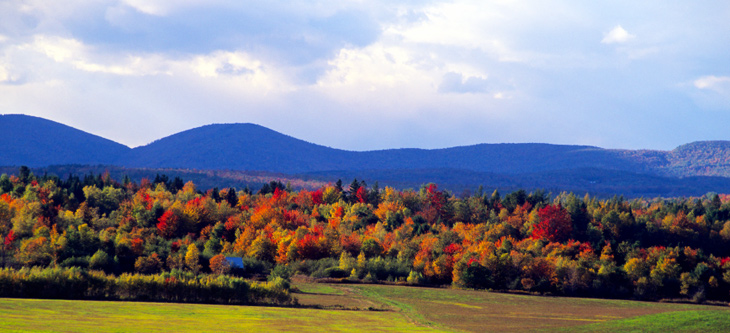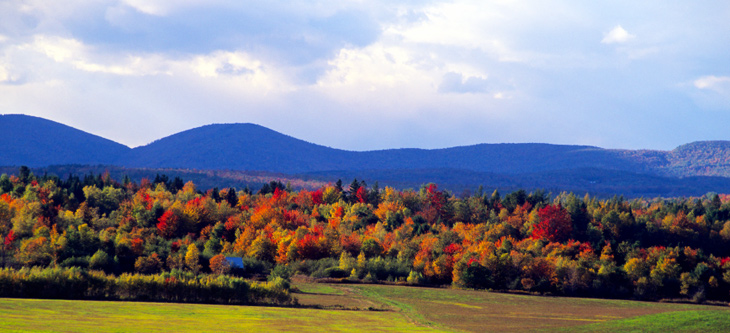 Bethel Area Driving Tour
This scenic drive around the Bethel area is 67 miles.
Begin on Route 2 in Bethel heading east on Route 2 (also known as Route 5 north/Route 26 north) to Newry. The turnoff for the ARTIST'S COVERD BRIDGE is on the left on Sunday River Road, follow signs to the covered bridge. This area has excellent river swimming and picnicking on the rocky ledges beneath and down stream from the bridge. Return to the driving route the way you came in. Along the stretch between Bethel and Newry (approximately 5 miles) there is a Department of Transportation Riverside/Roadside rest area with bathroom facilities. This road follows the Androscoggin River, which extends from the White Mountains of New Hampshire through Lewiston-Auburn to the ocean in Brunswick.
At Newry, continue on Route 2/Route 5 (no longer Route 26) east through Hanover to Rumford Point.
ROCK AND MINERAL HOUNDING is prevalent in this stretch. 6 miles. Contact the local mineral stores for specific locations and information. At Rumford Point turn left on North Route 5 to Andover. In South Andover, follow the signs to another scenic covered bridge (this one you can drive through) for picnicking, swimming, and sightseeing. The LOVEJOY COVERED BRIDGE is located 3 miles before you reach Andover village. 11 miles.
Route 5 brings you right into the center of ANDOVER VILLAGE, with its period architecture, Common Area, historic Merrill-Poor House, and more. There are a couple general stores and place to grab a bite to eat. Head west/left on East B Hill Road to Upton. Once you're on East B Hill Road, look for FRYE BROOK on the left for a short hike with splendid views. Frye Brook is located several miles outside of Andover. 15 miles
Make sure your gas tank is full, this stretch is a long, rural road through the wilderness. At the intersection of East B Hill Road and Route 26, turn right/north in Upton where you can catch some breathtaking views of UMBAGOG LAKE AND UPTON VILLAGE 2 miles. The public landing is on Lake Umbagog.
Turn around at the landing and continue south on Route 26 through GRAFTON NOTCH STATE PARK. Between Upton and Newry. The main features of the park are:
Spruce Meadow – a scenic picnic area
Main Parking Lot – trailheads for the Appalachian Trail and 4 local hiking trails
Moose Cave – a quarter-mile nature walk with mixed flora and legend
Mother Walker Falls – a nature walk and geologic exhibit
Screw Auger Falls – picnic tables, fireplaces, falls and deep pools in Bear River
Follow Route 26 back to Bethel back approximately 23 miles. On Route 26 south, after you see the "Leaving Grafton Notch State Park" sign, look for a white farmhouse on the left and a grassy parking area under the pines. There is a small sign that says "Wight Brook". It is a preserve of the Nature Conservancy on Wight Brook, and offers a short hike with a spectacular view. Upon returning to BETHEL, visit the historic district and gift shops. Bethel has several fine restaurants, inns, and bed-and-breakfasts for your enjoyment.