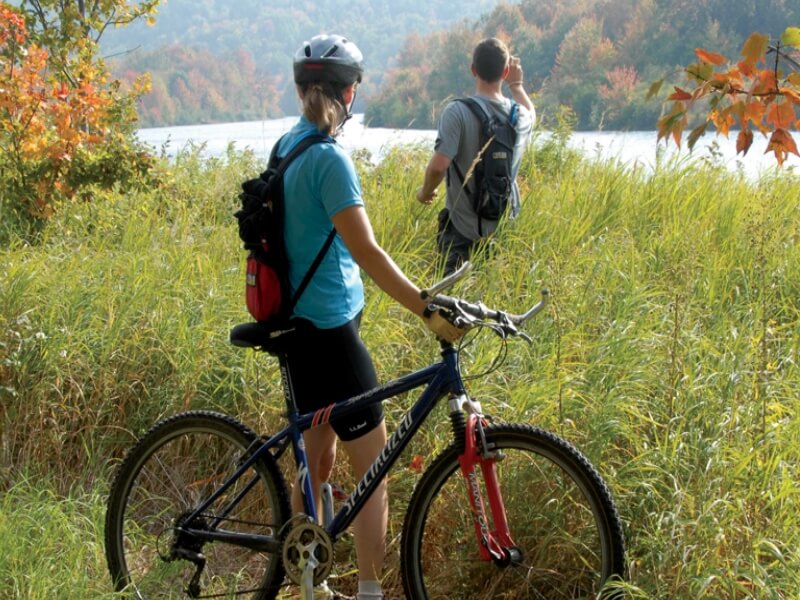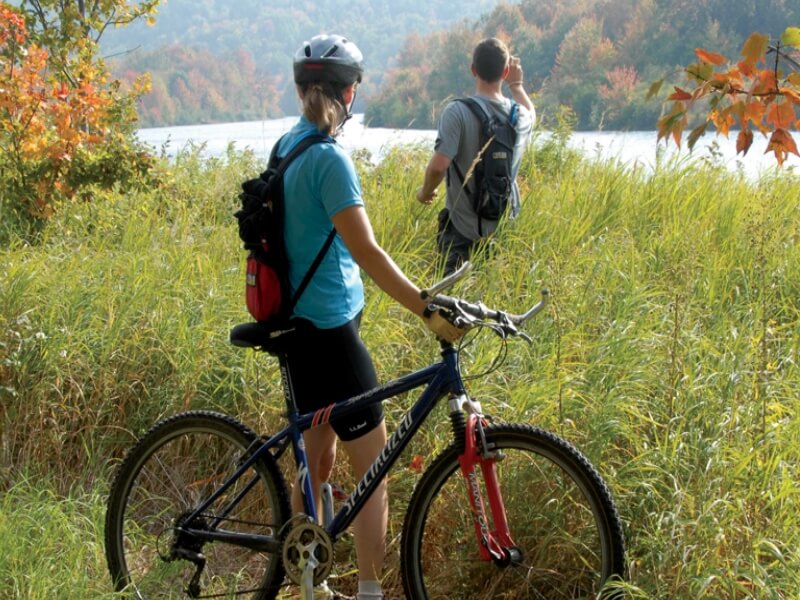 Bicycling Tours
Bicycling Tours in Maine's Lakes and Mountains
Veer from the traditional mode of transportation and see the rugged beauty of Maine's Lakes and Mountains from the seat of a bicycle:
Plan to spend two days on this splendid and challenging ride that starts from Bethel and heads south through the foothills of the White Mountains with views of three mountain ranges and scenic Evans Notch. The final leg winds its way to Bethel hugging the Androscoggin River.
This loop is ideal for a multi-day exploration of the lakes, mountains and heritage of Franklin County. It offers the rider spectacular views and a chance to experience history at the many museums and historical societies.
This tour's loops follow gentle country roads that meander through the Saco River Valley past farms, fields, and forests, with views of the western mountains. Fryeburg is one of the oldest towns in the region and boasts 11 buildings listed on the National Register of Historic Places.
Old Speck Mountain guards the passage through Grafton Notch, one of many hidden scenic treasures in western Maine and a major site on this challenging ride. There are lots of opportunities to combine biking and hiking.
This route passes over constantly changing terrain, rewarding the rider with great views of near and distant mountains and Lake Auburn.
This hilly route explores a marvelous network of country roads hidden in the foothills of western Maine. This is quintessential New England with old stone walls, maple-lined country roads, river views, and gracious homes.