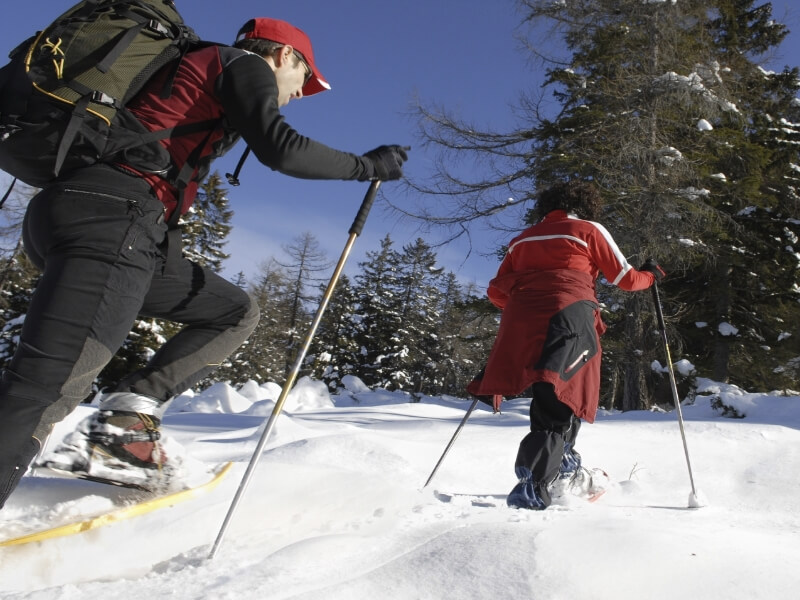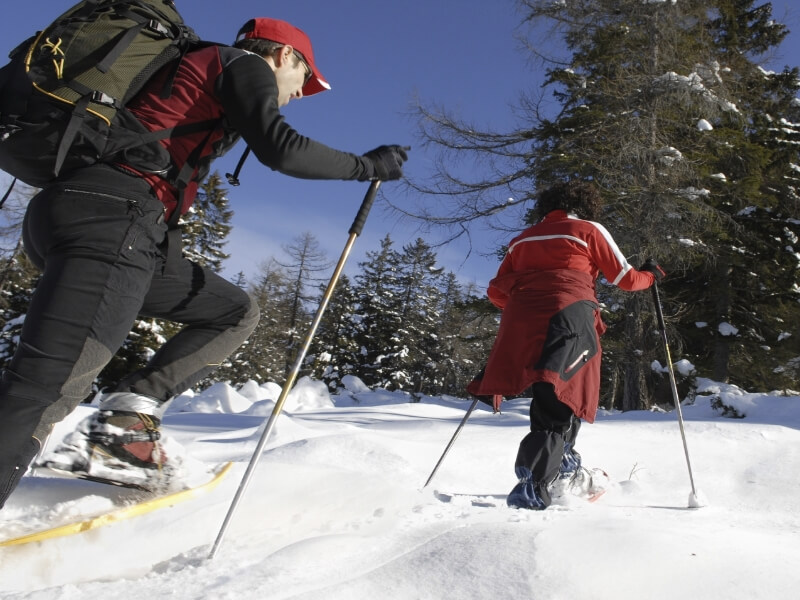 Cross Country Skiing & Snowshoeing
On a crisp, sparkling winter day, one of the most magical ways to take in Maine's Lakes and Mountains landscape is to venture out on cross-country skis or snowshoes. There are nearly two dozen commercial cross-country touring centers that offer beautiful well-groomed trails totaling more than 427km for skiers and snowshoe enthusiasts alike. Tour through our pine-scented forests, feel the sun's warmth reflecting off the snow, and listen for the chickadees in the clean crisp air.
The cross-country ski centers and winter guide services here offer gear and access to miles of trails, where you can discover the majesty of a snow-blanketed forest and the wonder of a bright-white expanse of meadow. For a truly unique experience, visit the Maine Huts and Trails system, an off-the-grid adventure of more than 70 miles of trails connected by four backcountry eco-lodges. For outdoor family fun, set off on the easy trails at Cathedral Pines Pathways off route 27 in Eustis and take in the towering pines while traversing a boardwalk covered bog with spectacular views of Bigelow Range.
If you'd like to break trail on your own, visit one of our State Parks or public reserved lands, where the land is open to public access. If you know you want to ski or snowshoe, but don't know where to start, contact a Maine Professional Guide for help in creating a memorable experience.