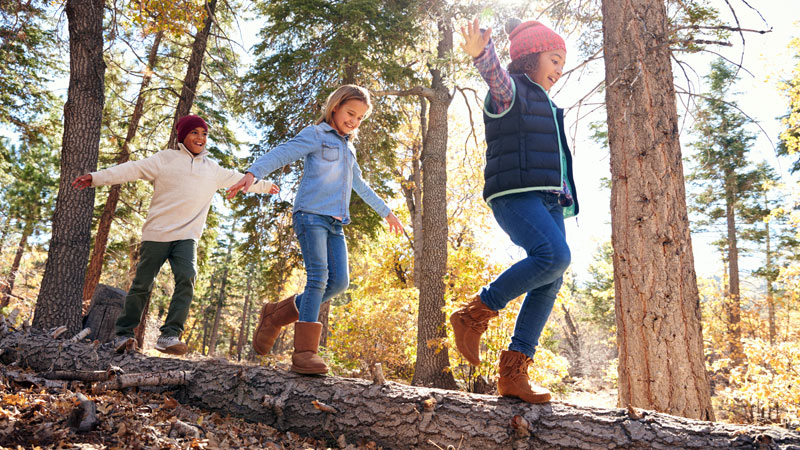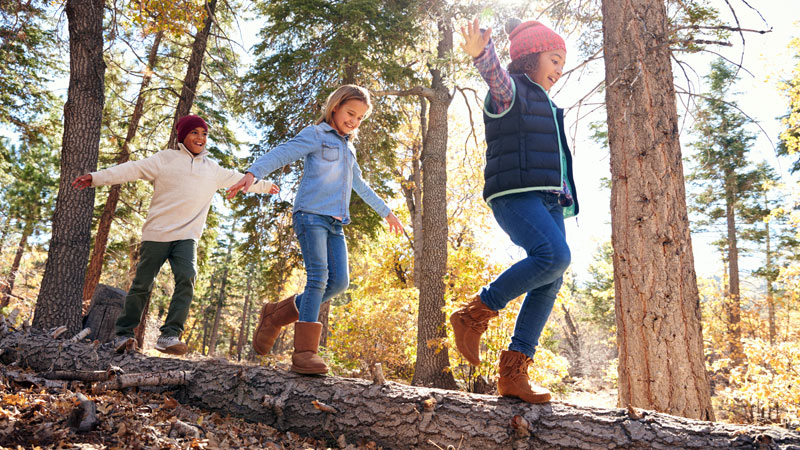 Family Fun
Family Fun Activities in Maine's Lakes and Mountains
To have fun like (and with) a kid you sometimes need to get on their wavelength—change your mindset. What makes you laugh? How to embrace digital downtime? Tough questions, but we also know that once a family bonds with a place like Maine's Lakes and Mountains, the connection is nearly impossible to break.
In the summer, rent some canoes and paddle up the Songo River, keeping an eye out for loons and blue herons. Spend a wild autumn day at the Maine Wildlife Park in Gray. Snowy days call for snowboard lessons or a dog-sledding adventure for the whole pack.
Maine's Lakes and Mountains overflows with freshwater beaches. Enjoy the easy refreshment of a cool dip in crystalline lakes set like jewels amid lush green forests. With so many it would be crazy to limit yourself to just one.
It doesn't have to set you back too much to have a good time. Take a hike up Streaked Mountain in South Paris for an endless view of the region—look SW to spot the Presidential Range in the White Mountains. Fishing from shore, a boat, or on the ice is a simple way for families to connect with nature and each other, especially on Maine Free Fishing Days held annually in February and June.
The campfire is tough competition. It's warm and nostalgic, a therapeutic end to a full day with the added bonus of guilt-free marshmallows. We have just the right nighttime activities to square off against the allure of the fire. Hit the Bridgton Drive-in or Celebration Barn Theater in South Paris for some side-splitting fun.
Sometimes timing is everything, so pay attention. One of the ways Maine's Lakes and Mountains shines is with its annual events. These are just a few family-friendly choices: ice fishing derbies (February), Maine Maple Sunday (March), Stratton Family Fun Days (June), Moxie Festival in Lisbon Falls (July), Great Falls Balloon Festival (August), Fryeburg Fair (October), Chester Greenwood Day (December).
Once you get the hang of it, spending time as a family and finding things to do here make for an excellent way to build lasting, happy memories. Now get going.
Visitor Resource Maine State Park Information