Fly Fishing
Fly Fishing in Maine's Lakes and Mountains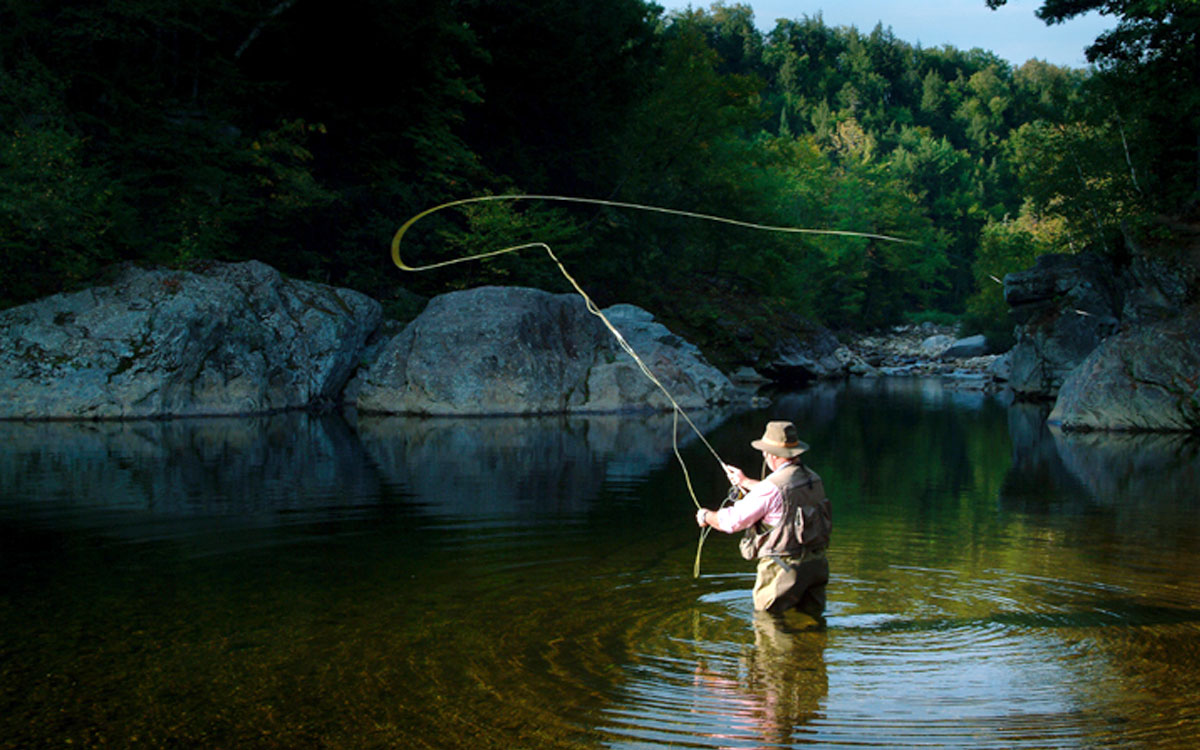 Western Maine's countless waterways offer the finest fly-fishing in America, with places like Mooselookmeguntic and Rangeley Lakes remote, pristine, and filled with hefty trout.
Several of the country's top fly fishing rivers are right here. We call out four below, but there are more than we can easily list, so ask at the local bait and tackle shop or work with a Registered Maine Guide to find the one that best suits you.
Rapid River
The Rapid River is known for being one of the best brook trout fisheries in the entire country, with an extremely large brook trout and a significant salmon population. Getting to the river involves either a boat ride or a decent hike, but the trip is well worth it. The sections from Lake Umbagog to the pond in the river are some of the best spots. You will want to use heavy nymph setups and streamers and get your flies deep.
Magalloway River
The Magalloway River flows into Lake Umbagog and holds some pretty large brook trout and landlocked salmon. The upper stretches are not dammed and contain lots of native fish and fish best in spring and fall when the water temperatures are cooler. The lower section of the river fishes very well year-round but is heavily fished, but you can still land some big brookies.
Androscoggin River
The most productive sections of the Androscoggin River are from the New Hampshire border to around 30 miles into Maine. With easy access from the road and large portions being wadable, this frequently stocked river is excellent for native brook trout and landlocked salmon.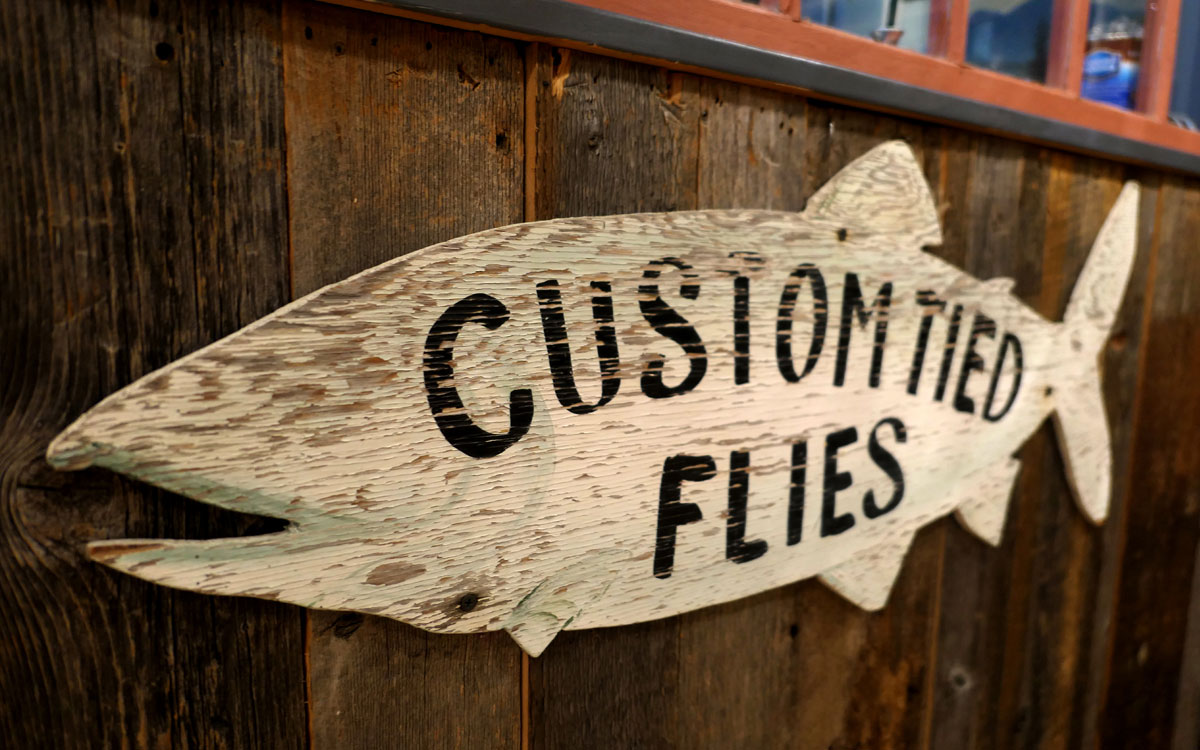 And more...
Some rivers, lakes, and ponds in Maine are designated fly fishing only. In these spots, you will find like-minded individuals looking to participate in the peaceful, almost meditative, actions of fly casting.
Overset Pond
Overset Pond in Greenwood allows fly casting and flying trolling only with single-hooked or tandem-hooked flies. Like many Maine bodies of water, Pond in the River in Upton requires any catch to be released alive at once. Richardson Ponds and Upper Dam Pool between Mooselookmeguntic Lake dam and a line drawn between the two cribwork piers are open October 1 to 31 to fly fishing only; again, all fish caught must be released alive at once.
The Kennebago River
The Kennebago River, from its confluence with Cupsuptic Lake to the first dam, can be fished mid-August to September 15, after which this section of the river is closed as it is known as the spawning beds. While in the area, try both Big and Little Kennebago Lake or Quimby and Round Pond in Rangeley.
Here is a link to the area's complete list of fly fishing only spots listed under Franklin and Oxford counties.