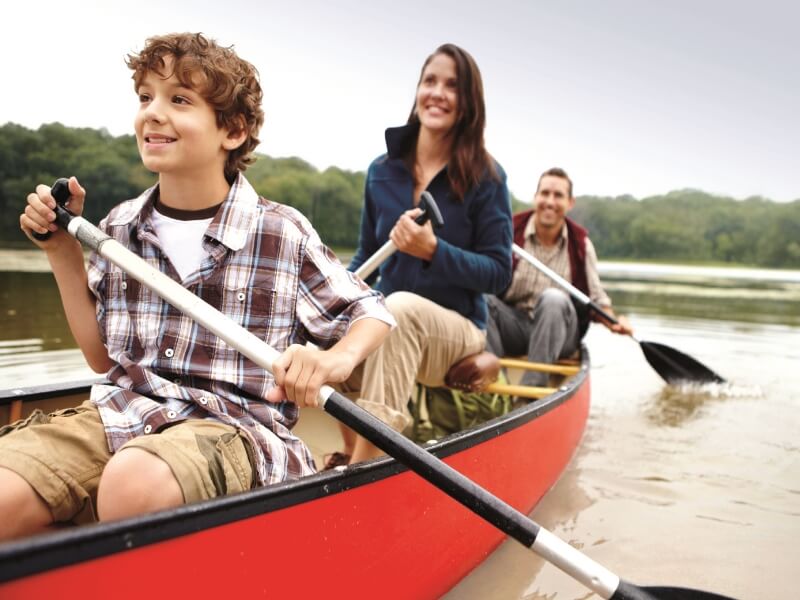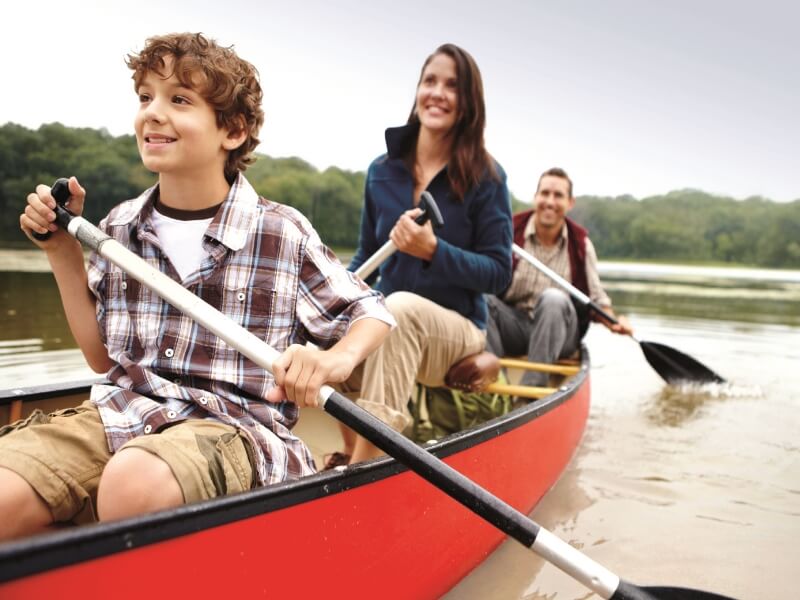 Freshwater Canoeing & Kayaking
Freshwater Canoeing & Kayaking in Maine's Lakes and Mountains
Canoe or kayak? Paddling through western Maine is the perfect way to discover what the region offers. And there's such a wide range of choices, from gentle current to the thrill of swirling whitewater. Forests, mountains, and lowlands are laced with a vast network of watersheds.
Canoe trippers can spend several days paddling and camping on the Northern Forest Canoe Trail, Androscoggin River, and Dead River. All these routes travel through pristine woodland rich in wildlife and history, with beautiful primitive campsites or cabins along the way. One can even experience one of the highest peaks in the state, West Peak, by canoe from below while sauntering along the waters of the Bigelow Preserve.
Canoe outfitting, rentals, shuttle services, instruction, and guided trips are available. Whatever your interest or ability, you will find a paddler's paradise in Maine's Lakes and Mountains.