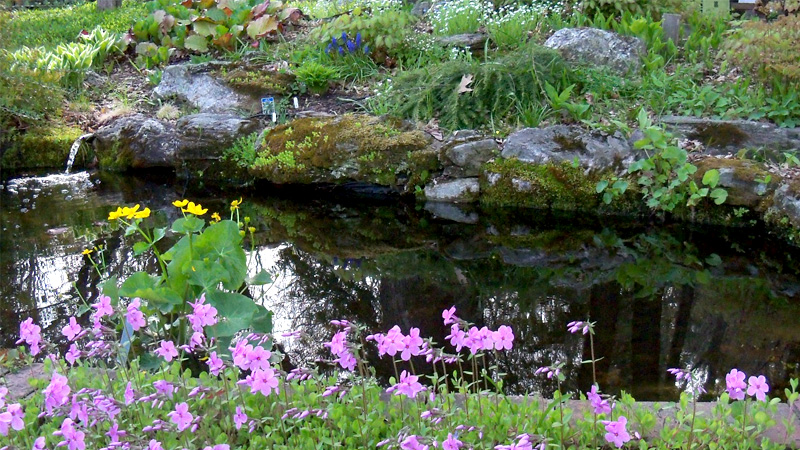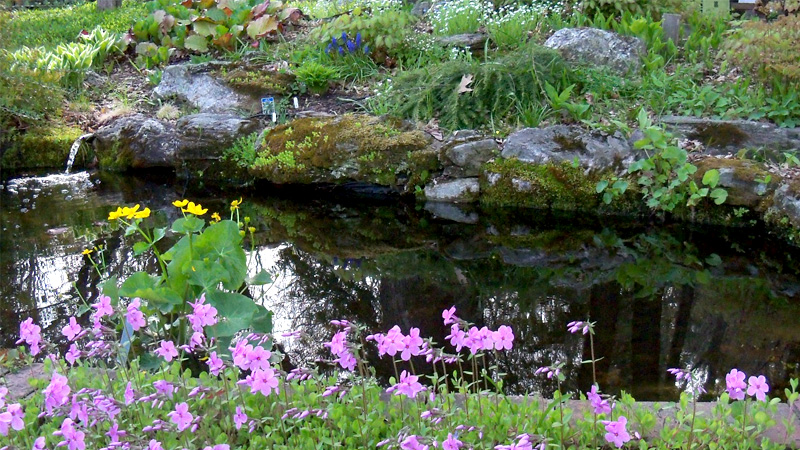 Gardens and Landscapes
Gardens in Maine's Lakes and Mountains
Take a moment to wander along a garden path. Inhale the intoxicating scent of peonies and roses while marveling at the beauty of nature in all its glory. Experience the colors and fragrant wonder of the largest collection of lilacs in all of New England. We invite you to visit these historic gardens that call Maine's Lakes and Mountains home.
97 Main St., South Paris The landmark 2-acre garden features collections of hostas, daylilies, astilbes, iris, and more, including over 200 lilacs (the largest collection in New England) beneath a canopy of mature deciduous and coniferous trees. A diverse collection of Maine wildflowers and ferns borders an old lane that rises up behind a classic New England barn. The 1840s farmstead and arboretum begun in 1936 and is on the National Register of Historic Places.
290 Norlands Rd., Livermore
For an immersion in historic life, visit the 445acres of woodlands and working farm and gardens, as well as the museum of the 19th-century Washburn family. Experience life in the 18th- and 19th centuries. Explore a one-room schoolhouse, church, Victorian country mansion and granite library. Open for tours by appointment. Also on the National Register of Historic Places.
Route 25, Standish A decendant of Revend Daniel Marret, Caroline ran the farm and established the large Colonial Revival garden next to the house. An avid gardener, she was a self-taught botanist and naturalist who became known as an expert on the various types of lilies. The 1700s museum house with extensive perennial garden laid out in the 1920s and 1930s is lsited on the National Register of Historic Places.