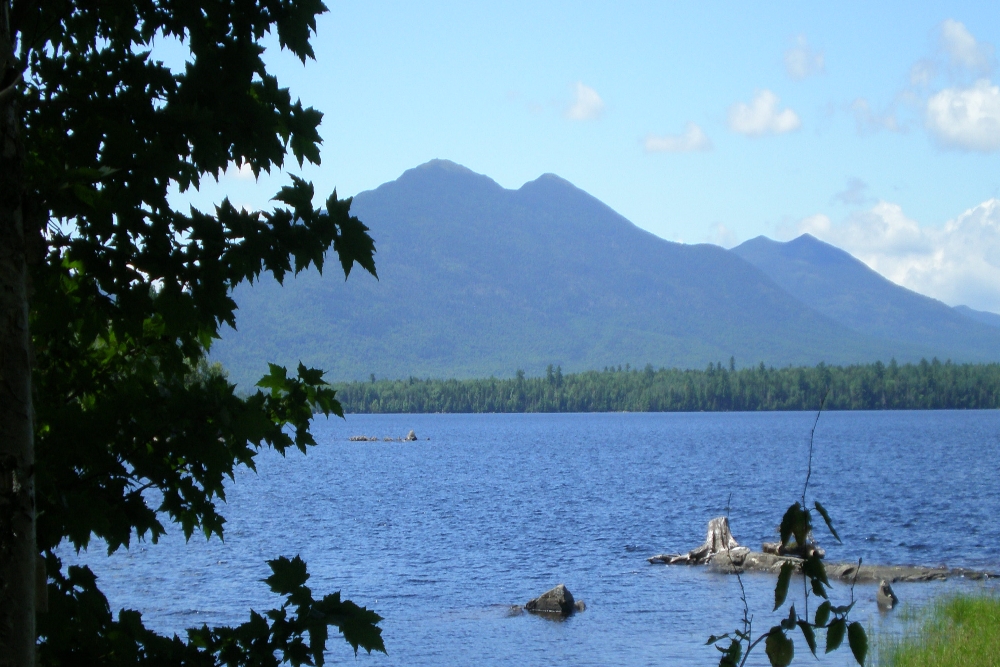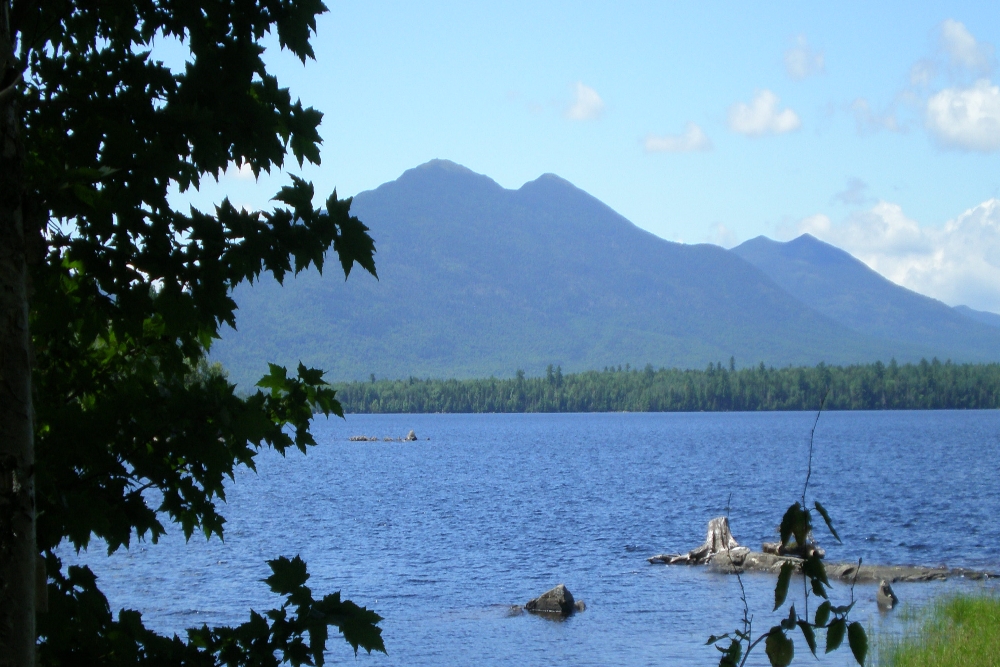 Hiking in Maine's High Peaks
8 Hikes in Maine's High Peaks
The mountains of western Maine are covered with pine and deciduous trees and trails that climb steeply. Here are eight hiking experiences in Maine's High Peaks.
1. Bigelow Preserve – Fire Warden's and Horns Pond Trails Loop
To access the Fire Warden's Trail, enter via the rough gravel Stratton Brook Pond Road, which leaves from the eastern side of ME Routes 16/27 4.6 miles south of the junction of ME Routes 16 and 27 in the Village of Stratton, or 0.6 miles north of the Appalachian Trail crossing of ME Route 16/27. At 1.4 miles from the highway, Stratton Brook Pond Road crosses the Appalachian Trail; however, the parking and trailhead for the Fire Warden's Trail is 0.7 miles further. Difficulty – Advanced and strenuous, 12.4 miles
2. Cathedral Pines Pathways
Cathedral Pines Pathways offers easy hiking, biking, snowshoeing, and cross-country skiing through towering pines and a boardwalk traversing a bog with spectacular views of the Bigelow Range. Located off Route 27, Eustis.
3. Cranberry Peak
Marked by blue paint blazes, this trail ascends Cranberry Peak, with the possibility to continue on to the Appalachian Trail. Pleasant but demanding, it passes Arnold's Well and some ledges with views before reaching the peak. To access the Bigelow Range Trail, take Curry Street 0.8 miles south of the center of Stratton Village in Eustis (across from the town's athletic fields). Follow Curry Street 0.7 miles to its end and the parking area and trailhead.
4. Crocker Mountain Cirque
A nice reflecting pool surrounded by the towering walls of the North and South Crocker mountains. This trail offers a variety of settings for lunch or an overnight stay at the small campsite. For this short, easy hike, take the Caribou Pond Road 1 mile north of the Sugarloaf Access Road on the left, off Route 27.
5. Narrow Gauge Pathway
This non-motorized multi-use trail with a surface of crushed packed stone is very smooth and easy for any age. Bikers please yield for pedestrians. Free Nordic skiing, grooming provided by Carrabassett Valley. Located off Route 27 in Carrabassett Valley, parking available along pathway
6. Popular Stream Falls
Consists of two scenic waterfalls on two streams, with drops of 24 and 51 feet, and a great swimming hole. The falls are an easy 1 1/2 mile walk in a gorge on the right. To get to the falls, turn off Route 27 in Carrabassett Valley at the Valley Crossing building. Cross the bridge over the Carrabassett River and go straight past the ski camps and homes. Continue up the old discontinued county road marked by a snowmobile sign.
7. Sugarloaf Mountain
This is an ambitious and strenuous hike on Maine's 3rd highest peak (4,237 feet). There are two access points to this trail loop. One is via the Appalachian Trail southbound from the Appalachian Trail/ME Route 27 crossing (over the Crocker Mountain Cirque). The A.T. crossing is 18 miles north of the junction of ME Routes 16 and 27 in the town of Kingfield or 5.2 miles south of the junction of ME Routes 16 and 27 in the village of Stratton. Park on the old road on the west side of ME Route 27. The other trailhead is the Caribou Pond Road, aka Caribou Valley Road, an old, deteriorating logging road, located about 1.75 miles south of the A.T. crossing heading towards Kingfield or 1.0 mile north of the Sugarloaf ski area access road.
8. West Mountain Falls
This nature trail begins at the Sugarloaf/USA Golf Course and entails a short, easy hike to a quiet, scenic area on the south branch of the Carrabassett River (.3 mile). A great place to relax, swim or picnic.
Since there are too many great trails to list, we encourage you to use Maine Trail Finder, a free online resource for people-powered trails in Maine. Search a growing database of four-season trails to find the right trail for your next adventure. Browse interactive trail maps, trail descriptions, pictures, and trip reports.