Ice Fishing
Ice Fishing in Maine's Lakes and Mountains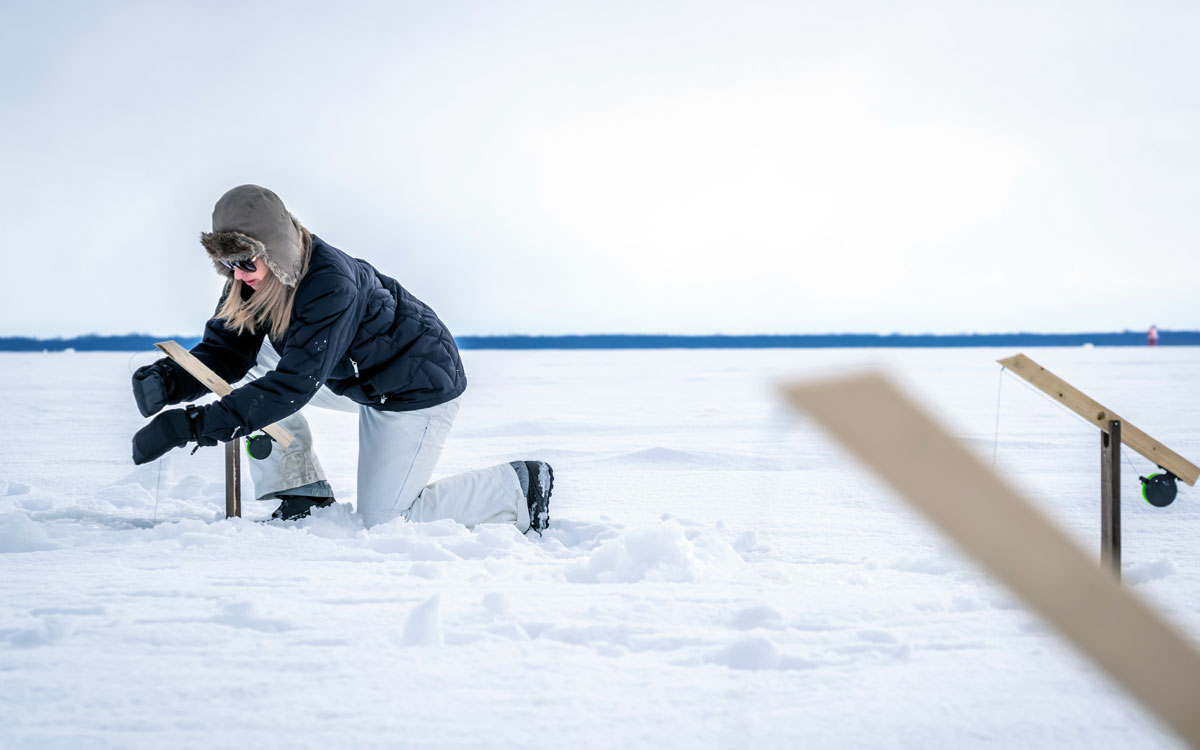 Don't forget that when the weather turns cold, the water under the ice is still filled with hungry fish. Folks drag shacks onto their favorite pond and start setting up traps as soon as the ice is thick enough to withstand it safely. Maine's "Hardwater" culture has grown in popularity, with families joining derbies that offer prizes. What an excellent way for kids to fall in love with this timeless sport.
Before heading ice fishing, you must buy your Maine fishing license. You can purchase a fishing license online at mefishwildlife.com. Children under 16 do not need a fishing license to ice fish. During Maine's Free Fishing Weekend in February, everyone fishes for free.
Once you have chosen where you will fish, you will need a few essentials. Dress for the conditions; the temps will likely be below freezing. Insulated boots, waterproof gloves, thermal layers, a warm beanie, and wool socks are some of the staples. Bring extras in case anything gets wet. Be smart about the weather. You probably won't have as much fun if it is below zero and windy!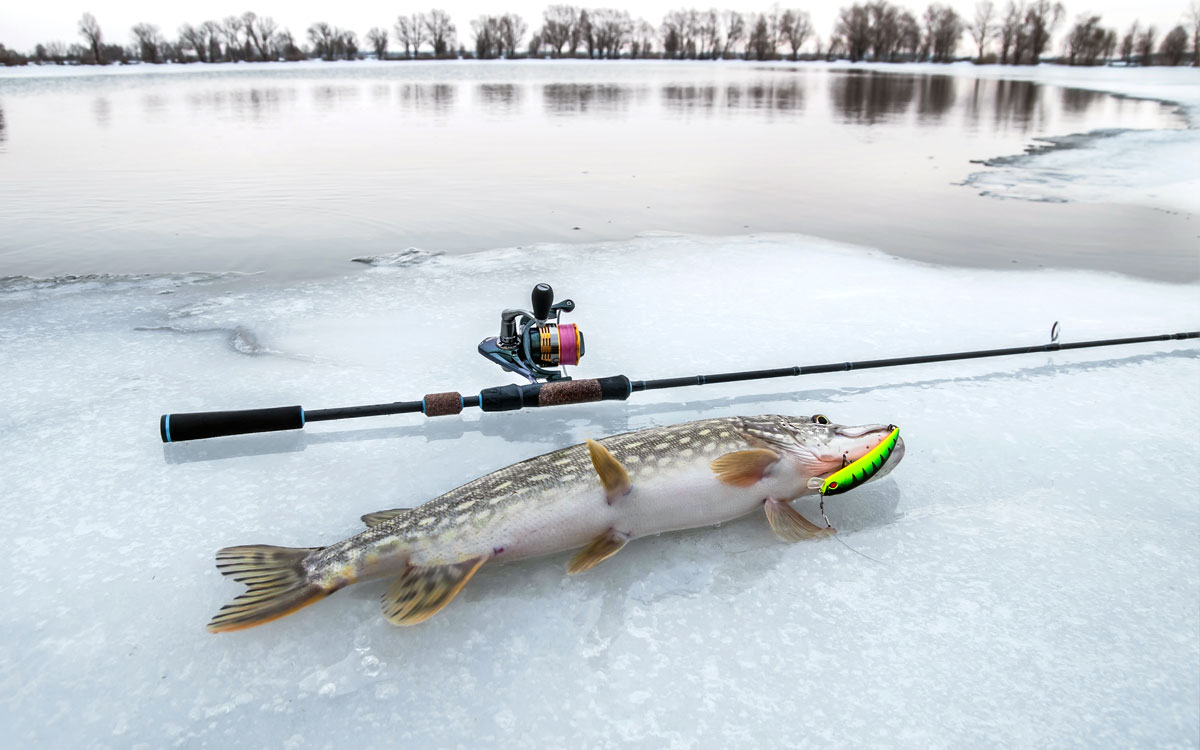 At the most basic level, an angler can go ice fishing with just an ice chisel and a jig rod with bait or lure. An ice chisel is most effective early in the season, but an ice auger is more commonly used to drill holes through the ice. Next, you'll need a way to catch those fish. "Traps" or "tip-ups" paired with live bait or popular. Or try a jig rod—essentially short fishing poles. You will need some tackle to attach to the end of your line. The local bait and tackle shop can help with that. You can find a complete list of what you need and what you may want at ifw.org.