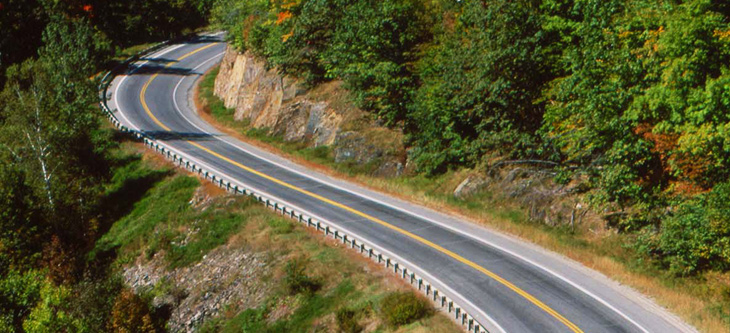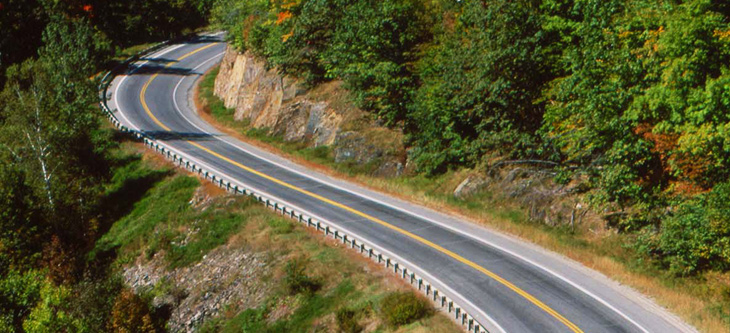 Lewiston/Auburn Area Driving Tour
Scenic Drives Around The Lewiston and Auburn Area
This tour is 80 miles.
The driving tour begins at the ANDROSCOGGIN HISTORICAL SOCIETY MUSEUM located on the third floor of the Androscoggin County Building on the corner of Court Street and Turner Street. The museum houses extensive artifacts, pictures and written material highlighting the history of Androscoggin County, with a focus on Lewiston and Auburn. Open Monday through Friday 1:30 p.m. to 5:30 p.m. (207)784-0586. GREAT FALLS is adjacent to the Great Falls Plaza. Commonly known as "the Falls," this riverside park located on the west bank of the Androscoggin River. The walking trail, originating in the Great Falls parking lot, follows the riverbank to a scenic outlook – overlooking the falls. Parking is available at the plaza. Exit Great Falls Plaza by turning left on to Court Street. Cross the Androscoggin River to Main Street in Lewiston. The river provides a boundary between the two cities. Continue on Main Street in Lewiston for one mile to Sabattus Street.
Bear right on Sabattus Street (Route 126) and soon thereafter take a right on Bartlett Street. ST. PETERS AND PAUL CHURCH located on the corner of Ash and Bartlett Streets, is one of the city's most admired churches. Built in the height of the depression and dedicated in 1938, the church dominates the Lewiston/Auburn skyline 207-783-9499. Next, turn right on Ash Street, right on Bates Street, right on Main Street, and right on Sabattus Street again.
Continue on Sabattus Street and turn left on Highland Spring Road. At the end of this road, turn left on Montello Street. THORNCRAIG BIRD SANCTUARY, located at the intersection of Montello Street and Highland Spring Road, is one of the largest bird and small animal sanctuaries in New England. The sanctuary covers 230 acres and attracts birders from all over New England. Trail map brochures are available at the gate for self-guided nature walks. Open year-round, dawn through dusk. (207) 782-5238.
Follow Montello Street until it intersects with College Street. Turn left on College Street, you will pass BATES COLLEGE a leading private liberal arts college located on College Avenue. The Olin Arts Center, located on the corner of College Street and Russell Street, hosts performing artists from across the country. (207) 786-6255.
Continue on College Street until it intersects with Sabattus Street. Turn right on Sabattus Street and right on Main Street. Continue on Main Street until the Veterans Memorial Bridge (Russell Street). At the bridge, turn left. This brings you to Center Street (Route 4) in Auburn. Turn right on Center Street for two miles. Watch for LAKE AUBURN on the left, which provides the area's water supply and also offers fishing and boating opportunities. There are two public boat launches (located on Route 4 and North Auburn Road); however, no swimming is allowed in the lake due to water concerns.
Turn left on Lake Shore Drive and continue until the road ends. At this point, turn left on North Auburn Road. Bear left at the intersection of Perkins Ridge Road and West Auburn Road (North Auburn Road becomes West Auburn Road). Continue on West Auburn Road and you will see the turnoff for LOST VALLEY SKI AREA at Young's Corner Road. Lost Valley offers both alpine and cross-country skiing in the winter months as well as day hikes and mountain biking during the spring, summer, and fall. (207) 784-1561. West Auburn Road turns into Hotel Road. Follow Hotel Road until it intersects with Minot Avenue.
Turn right on Minot Avenue (Route 121/11) and continue for 3 miles. Turn left on Empire Road for 4 miles. The turn off for RANGE POND STATE PARK is on the right and is well marked. Range Pond State Park is an attractive lakeside park in a wooded setting. The park features a sandy beach, swimming, picnic tables, grills, and bathhouse. Range Pond offers good trout fishing and ample parking.
Return to Empire Road and continue until it merges with Route 122 west. Continue for one mile until Route 122 merges with Route 26. Turn left (south) on Route 26 and travel five miles to the SHAKER MUSEUM, located in Shaker Village, a living museum situated in America's oldest religious community. The museum displays Shaker furniture, tools, textiles, tin, woodenware, and folk art. Herbs grown on site are sold in the gift shop. The museum is open Memorial Day through Columbus Day, Monday through Saturday, 10:00 am to 4:30 pm. Guided tours and walking tours are available. 207-926-4597. From the museum continue along Route 26 for six miles until the intersection of Route 100/202 and Route 26.
Turn left on Route 100/202 and continue for 17 miles. This stretch takes you through the country towns of Gray and New Gloucester and back to Auburn. Route 100/202 will lead you back to the Androscoggin Historical Society Museum on Court Street in downtown Auburn.