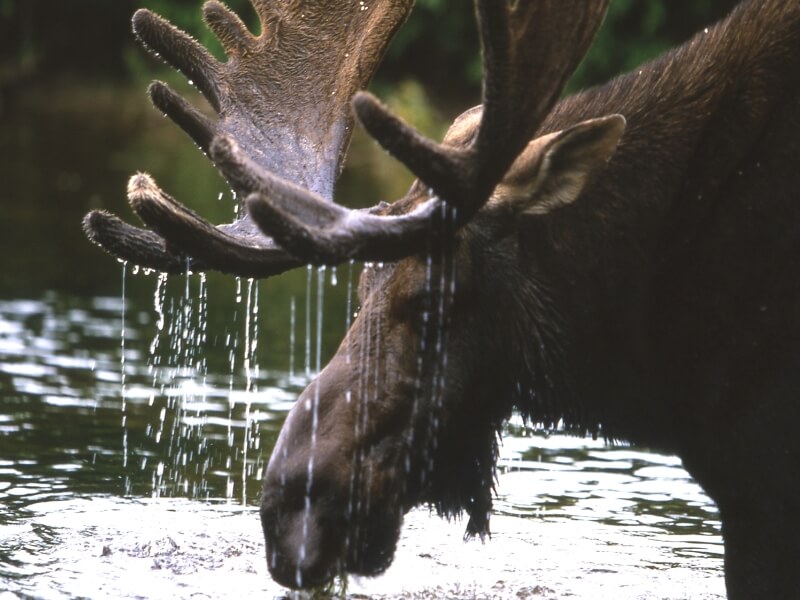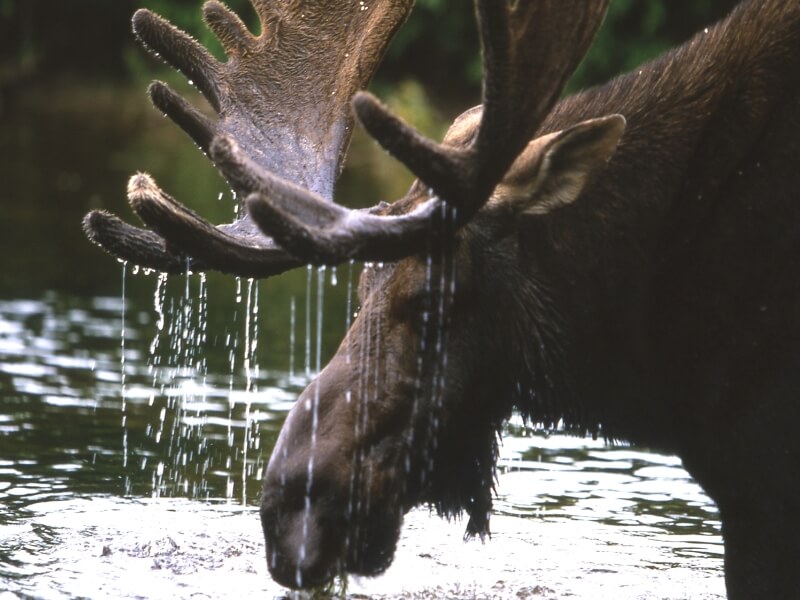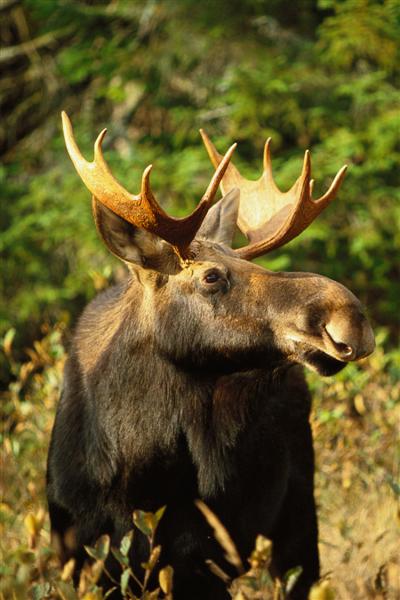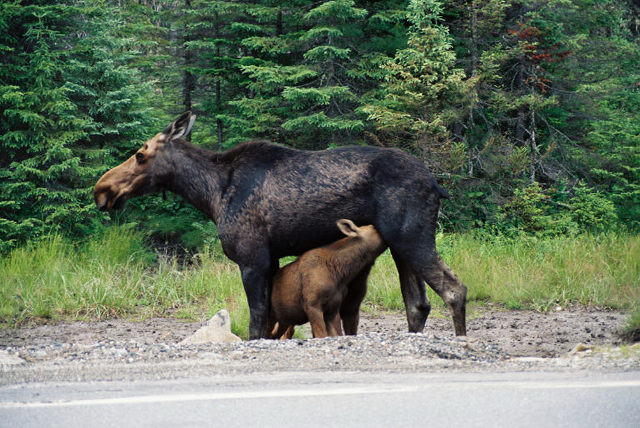 Moose Watching
Moose Watching in Maine's Lakes and Mountains
Best Viewing Times and Places for Moose Spotting
Moose can be seen throughout our state, but their population is greatest in the areas known as "the Maine Woods," which include a large part of the Lakes and Mountains region. The best times to spot them are at dusk and dawn from mid-May through July and again in the fall during their breeding season, called the rut. Fall is also when the impressive antlers of the bull moose are fully formed. They will shed their antlers in November or December, and new, larger antlers will begin to grow in the spring.
Many experts list Maine's Lakes and Mountains' Franklin County as a top place in the state to spot a moose. Here are some of the best moose-watching spots:
Route 4: Between Phillips and Rangeley
Route 16: Between Rangeley and Stratton
Route 16/27: Between Stratton and Carrabassett Valley
Route 27: Between Eustis and Chain of Ponds
Because of their massive size, moose find it easier to move about in open areas. They can often be spotted along logging roads, diving for dinner in wet boggy areas, hanging out in gravel pits, and clip-clopping down hiking or snowmobile trails.
30 Maine Moose Facts
Maine's Lakes and Mountains is the right place if you are looking for a great moose-watching area. These amazing creatures can be spotted all over Maine, and of course, some of the best spots to see them are in Maine's Lakes and Mountains. Moose are gentle giants. They are herbivores and very respectful of their environment and other animals. They are by far one of the most interesting creatures we have in Maine.
Here are some Moose facts you may not have known.
1.Moose are the official state animal of Maine.
2.Male moose are called Bull Moose.
3.Only Bull Moose has antlers.
4.Bulls' antlers can span up to 6 feet wide and weigh up to 90 lbs.
5.Bull Moose shed their antlers every winter and grow them back every spring.
6.Each year, a moose grows bigger antlers than before.
7.Bull Moose grow antlers to impress cows during mating season and to express dominance in the pack.
8.Moose have the highest rate of bone formation growth, growing up to 1 inch a day.
9.During mating season Bull Moose are more aggressive.
10.Moose live for an average of 25 years and can weigh up to 1500 lbs. 11. Moose, on average, are 7 feet tall at the shoulders and 8.5 feet in length.
12.Moose are great swimmers and can swim up to 6 mph.
13.Moose can run up to 35 mph.
14.Female moose are called "cows."
15.Female moose (cows) are pregnant for eight months.
16.Infant moose are called "calves."
17.Baby moose are an average of 25 – 33 lbs when born.
18.Calves will stay with their mom until one year old.
19.Moose have lousy eyesight.
20.Moose have 32 teeth.
21.Moose have no upper front teeth.
22.Moose have front legs that are longer than their back legs.
23.Moose have 27 chromosomes. Humans have 23.
24.The flap that hangs under the moose's throat is called a "Bell."
25.Moose are the largest member of the deer family.
26.There is such a thing as a white moose; however, it's extremely rare and is not considered to have albinism.
27.Like a dog, when moose are agitated, the hairs on their backs stand up straight.
28.Maine has the second highest population (30,000) of moose in the U.S., next to Alaska.
29.Maine's best moose-watching seasons are May, June, September, October, and December.
30.You will likely see a fully-antlered Bull Moose in September and October. (This is right before they shed them for the winter)
---
Moose Safaris
To improve your chances of seeing a moose, contact an outfitter that specializes in moose-watching tours, also known as moose safaris. You'll have the opportunity to safely and comfortably view these magnificent creatures as you learn about moose habits and habitat from a knowledgeable guide. At the right time of year, tours in some regions have spotted as many as 20 moose on one outing!
Moose Safari Outfitters
Green Farm Guide Service – Matt Tinker
Recreation Resources – Rich Gacki, Registered Maine Guide
Bosebuck Mountain Camps Guide Service
Back Country Guide Service – Steve Power
Kennebago Fly Fishing LLC – Bill Stevens
vtm4686a5e69908b52fe.pdf