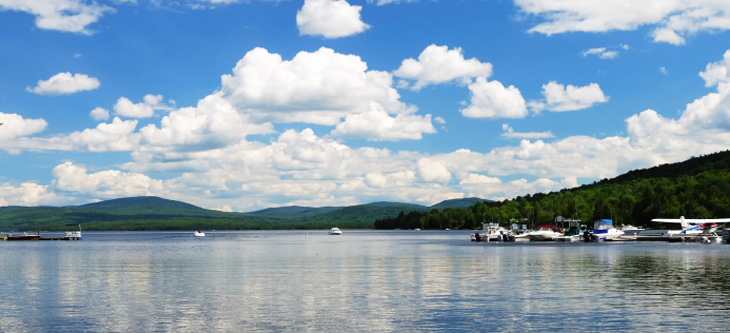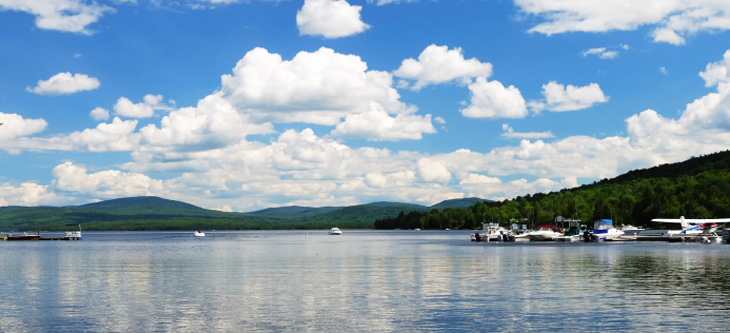 Oxford Hills Driving Tour
Scenic Drives in Oxford Hills
This tour is 90 miles.
Begin at the OXFORD HILLS CHAMBER OF COMMERCE located at 4 Western Avenue in South Paris. Turn left on Route 26/117. 2 miles
Bear left onto Route 26 and take a right on Paris Hill Road watching for signs for Paris Hill. Bear right at yield sign, on Paris Hill Road you will pass CORNWALL NATURE PRESERVE situated on historic Paris Hill, this scenic preserve is ideal for nature study and photography. A trip to the preserve makes a delightful family outing and picnic spot. PARIS HILL is a designated National Historic District. This attractive 18th and 19th century residential neighborhood is the birthplace of Hannibal Hamlin, Abraham Lincoln's first Vice President. The Old County Jail, built in 1828, is now a library and museum. Call 207-743-2980 for more information.
At the intersection of Paris Hill Road and Route 26, turn right and travel 4 miles until you reach the intersection at Route 219 and Route 26. SNOW FALLS is on the left located on the Little Androscoggin River in West Paris. A very scenic roadside stop and picnic area, Snow Falls features attractive bedrock, good views, several cascades and a gorge 100 yards long by 10 yards deep. TRAP CORNER in West Paris is located at the intersection of Route 26 and Route 219. Trap Corner has a wide range of minerals concentrated in one spot such as tourmaline, gold, and garnet. Rockhounds and gem seekers come to the Trap Corner area to explore the many mines and rock formations. For more information on the location of mines and rock formations, please check with local gem shops of the Oxford Hills Chamber of Commerce.
Turn left on Route 219 and left on High Street to Route 117. 8 miles. Right on Route 117 to Route 118 west passing through the town of NORWAY. Main Street in Norway was recently designated a historic district. The town was devastated by a great fire in 1894, but several old buildings are still standing, such as the Weary Club on the right and the Norway Historical Society Building shortly after on the left. Turn right on Pleasant Street in downtown Norway for ORDWAY GROVE PICNIC AREA, a beautiful hiking and picnic spot surrounded by white pines up to 200 years old. Continue on Route 118 west to Route 35. 15 miles
Left on Route 35 to Carsley Road passing the following points of interest along the way, approximately 13 miles:
WATERFORD FLAT
Waterford "Flat", the quaint center of Waterford, is on the National Register of Historic Places. The home of Artemus Ward (Charles F. Browne), famous humorist often quoted by Abraham Lincoln, still stands in the center of the village.
MOUNT TIRE'M
The summit offers hikers a spectacular view of the Long Lake region and Presidential Range. Climbing time is about 40 minutes, along a trail that starts 100 feet beyond the Congregational Church in Waterford Flat.
KEOKA LAKE/BEAR POND – BEAR MOUNTAIN/CRYSTAL LAKE
Keoka Lake, a clear, tranquil lake located on the left side of Route 35 in Waterford, is popular with fishing enthusiasts year round, as well as swimmers and boaters during the summer months. Following Route 35 south from Waterford to Harrison, you will pass Bear Pond on the right and the sheer cliffs of Bear Mountain on the left. The climb to the summit of Bear Mountain offers spectacular views of Bear Pond below and the White Mountains in the distance. The climb is safe but fairly steep. Crystal Lake, located on the left side of Route 35 in Harrison, draws swimmers to its sandy beaches and spring-fed waters.
HARRISON
The town is nestled between two magnificent sparkling lakes and surrounded by the foothills of the White Mountains, offering a picture postcard setting. The lakes are the center of activity in this small, thriving community of 2,300 people.
Left on Carsley Road until it intersects with Maple Ridge Road. Turn right onto Maple Ridge Road for a half mile and turn left on Scribner's Mill Road. Follow for 5 miles until the road intersects with Bell Hill Road (unmarked). SCRIBNER'S MILL/CROOKED RIVER is located at the mid point of Scribner's Mill Road. Scribner's Mill was at one time a bustling mill town. The dam which powered the sawmill has washed out. This is where canoers "put in" on the Crooked River.
Right on Bell Hill Road to Route 121 passing through OTISFIELD said to be named after James Otis, who delivered an inflammatory speech against the revenue officers of King George III. Despite rapid development in surrounding areas to the south, Otisfield still retains the rural atmosphere and charm that has long been so much a part of its history, 4.3 miles. Left on Route 121 to Route 26. 8.5 miles. Turn left on Route 26 to Norway. This stretch of ROUTE 26 FROM OXFORD TO NORWAY shows a mixture of farming and manufacturing industries. This area is considered the manufactured housing capital of the northeast. Oxford is also home to the Oxford 250 at Oxford Plains Speedway, which attracts stock car racing enthusiasts from across the country each year. 7 miles