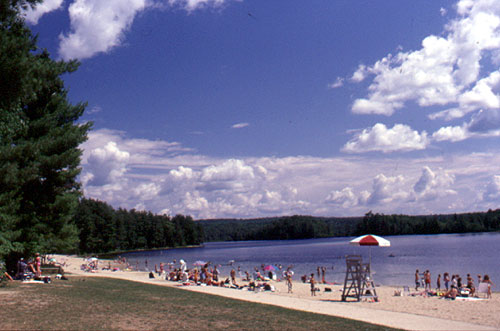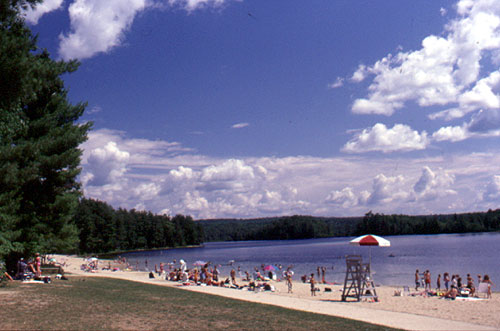 Range Pond State Park
About Range Pond State Park
A short drive from one of Maine's major urban areas, Lewiston and Auburn, Range Ponds State Park welcomes visitors who enjoy the wide sandy beach as they swim, picnic and play. Most activity centers on the waterfront which is easily accessible because of the smooth, surfaced promenade that parallels the pond for 1000 feet immediately next to the beach.
Watersports are popular activities; small boats, canoes, kayaks and windsurf boards dot the horizon. A public boat launch site is located at the end of the beach and is limited to 10 horsepower motors.
Leisurely walks are a must on the two-miles of easy trails comprised of old logging roads and railroad beds. A new group shelter, playground, and enhancements for the physically disabled have been completed.
Click here for more information.