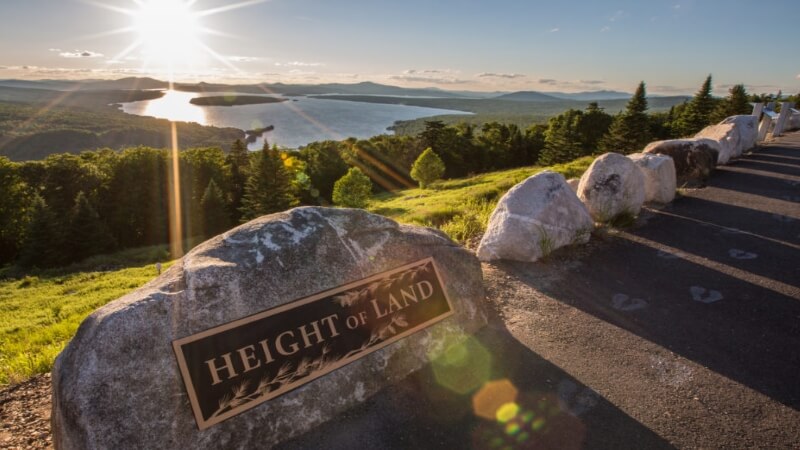 Photo Credit: The Commoner Magazine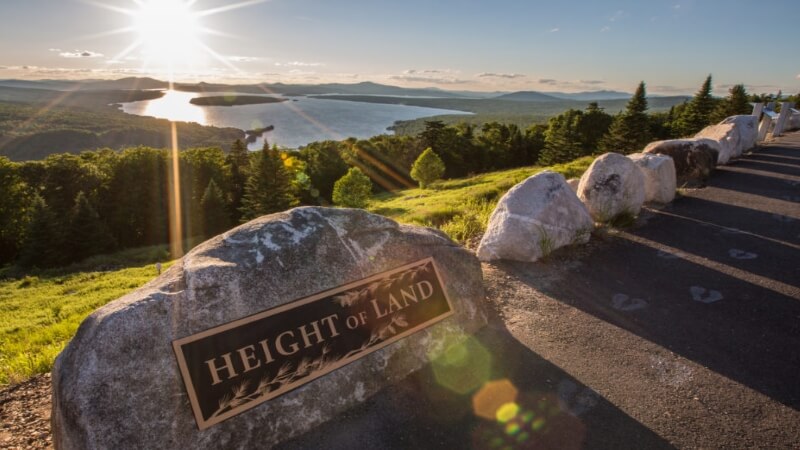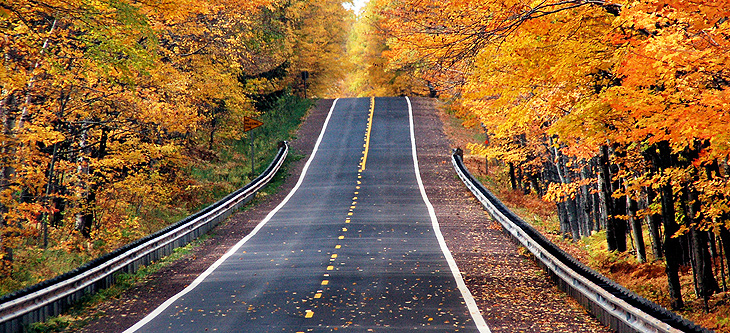 Scenic Byways
Scenic Byways in Maine's Lakes and Mountains
Driving through Bethel or the River Valley areas offer up Pennacook Falls, Coos Canyon and the towering Mahoosuc Mountains along the major routes, while the Sebago and Rangeley Lakes regions contrast those sights with unrivaled waterways and breathtaking long-range vistas.
The bustling Androscoggin region's roads share some of the region's prime architectural gems, while Flagstaff reveals its unspoiled cathedral pine stands. The roads surrounding Jay and throughout Franklin County pass through prime wildlife viewing spots, while the Bridgton driving tours offer a window into our own history with its many small museums and a working blacksmith shop.
Each of the region's scenic byways include archaeological, cultural, historic, natural, recreational, and scenic qualities that make them well worth the visit. All you have to do is gas up and go!
National Scenic Byways
Rangeley Lakes Scenic Byway offers many opportunities for year-round outdoor recreation. Crystal clear lakes and rolling mountains set the backdrop for fantastic vistas along Routes 4 and 17.
State Scenic Byways
Grafton Notch Scenic Bywaybegins in Newry, just north of Sunday River Ski Area, and travels along Route 26 to Grafton Notch State Park and Lake Umbagog. This byway follows along the Bear River for much of the trip. Travelers along this route should be sure to stop at Grafton Notch State Park, Screw Auger Falls and Mother Walker Falls.
Maine High Peaks Scenic Byway (Route 27) is well-traveled by winter sports enthusiasts. Beginning in Kingfield, the byway winds along the Carrabassett River, revealing views of Mount Abraham, the Bigelow Range, and Sugarloaf USA. North of Stratton, the route passes Flagstaff Lake and through Cathedral Pines. Route 27 then continues northward through the Chain of Ponds.
Pequawket Trail Scenic Byway(Route 113) derives its name from the Sokokis Indian tribe that once inhabited the Saco River Valley. The Saco River and the Mountain Division Rail meander parallel to the byway, which runs between Standish and Fryeburg, and The White Mountain National Forest.