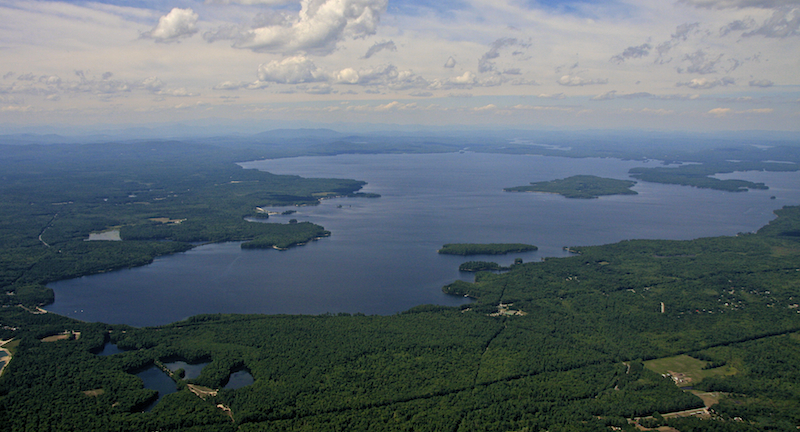 Photo Credit: Maine Imaging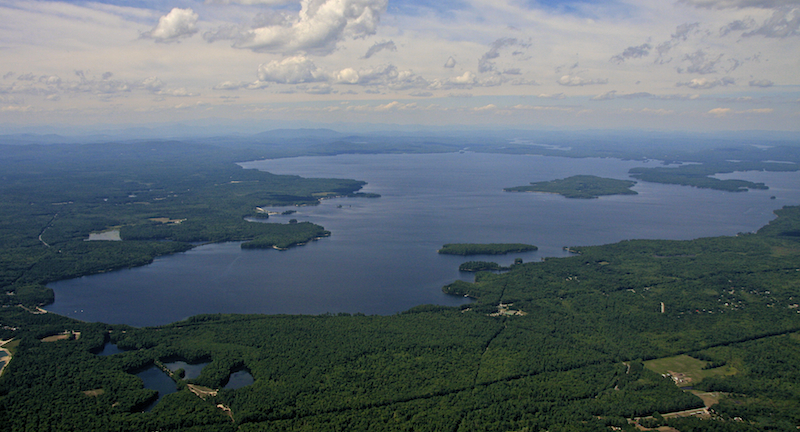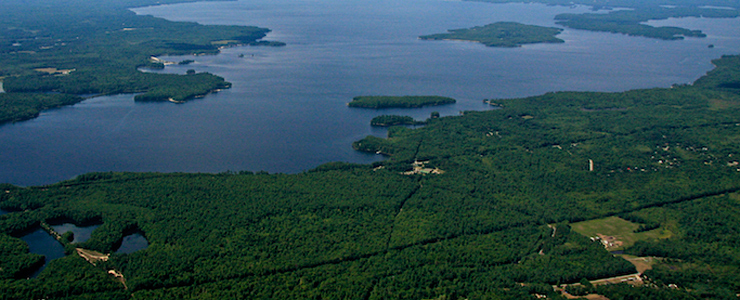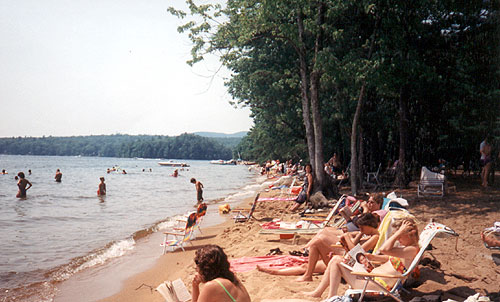 Sebago Lake & Sebago Lake State Park
Things To Do at Sebago Lake and Sebago Lake State Park
For people in southern Maine—and particularly, folks around Portland—Sebago Lake is a vast, summer playground. The lake, the second largest in Maine at 45 square miles, is broad, clear and deep (more than 300 feet in spots). Bracketed by coves and forested inlets, Sebago can host squadrons of boats without feeling overrun. No wonder it has so many admirers—many of whom wish they had a place on the lake.
State Park
Consider a visit to Sebago Lake State Park, which sits on the lake's northeast corner in the towns of Casco and Naples. Besides its great beaches, the park—one of the state's most popular—offers lakeside camping, picnic areas and boat launches.
Beaches & Campgrounds
Also on the lake's eastern shore is Tassel Top Beach in the town of Raymond. It has a secure swimming area, picnic tables, outdoor grills, changing rooms and a snack shack. On the lake's western shore, in the town of Sebago, is Nason's Beach and Campground. This beach, open for both day users and campers, has been popular for decades. Nason's has a general store selling food and other merchandise.
Watersports
Interested in getting on the water? Sebago offers some of the best boating in Southern Maine. If you're bringing your own boat, check here for information on Sebago's public boat launches.
If you'd rather rent a watercraft in the Sebago region, there are plenty of options. Due to the coronavirus pandemic, call first to ensure that rentals are available. Fans of motorboats can consider Dingley's Wharf, Moose Landing Marina, Causeway Marina. Also consider Sebago Lake Marina in Sebago and Port Harbor Marine in Raymond. People interested in paddleboat rentals can contact Sebago Kayak Company in Naples and Sebago Trails Paddling Company in Raymond.
Plane Excursions
Folks wanting a broader view of the lake and the surrounding scenery might consider a float-plane excursion. Naples Seaplane Adventures and Mast Cove Seaplane Base—both located in Naples—offer aerial tours of the lake region.
Golf
Golfers can tee off at Point Sebago Golf Course, located in the northern end of the lake, and at Frye Island Golf Club, located on Frye Island at the lake's southern end.
Fishing
Sebago is one of the state's deepest lakes with a maximum depth of 316 feet, which makes it popular for lake trout, known throughout Maine as togue. The lake's dozens of inlets, coves, underwater islands and rock piles provide many opportunities to catch other fish as well, such as brook trout, black crappie, large mouth and small mouth bass, and white and yellow perch. You'll find plenty of fish in the two- to six-pound range, with catches possible in the 15- to 20-pound range. Check the Maine Department of Inland Fisheries and Wildlife for information on fishing regulations, seasons, etc.