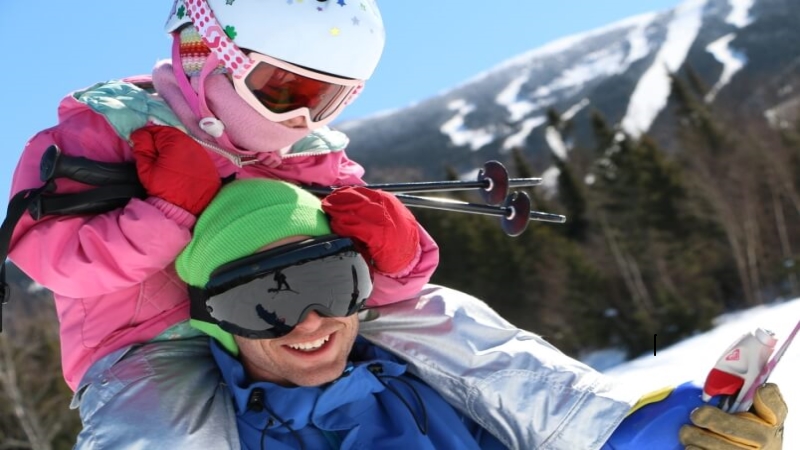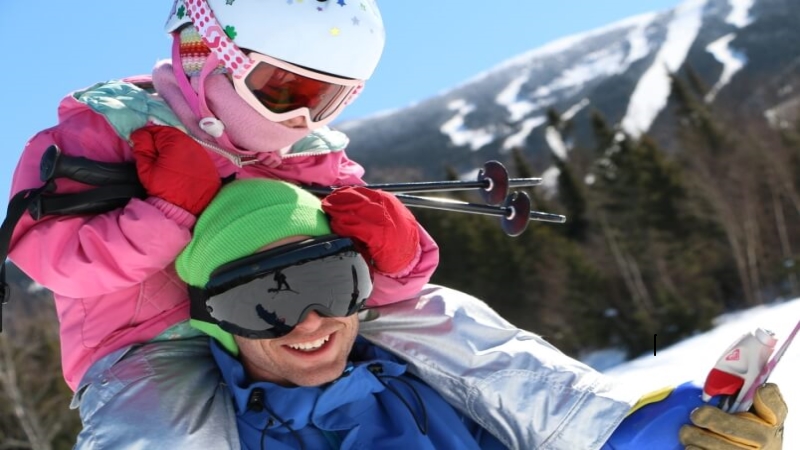 Skiing & Snowboarding
Enjoy beautifully groomed corduroy, and snowboard parks to trailside lodging and quaint inns just a snowball's throw from some of the most exciting terrain in all of New England. Nearly two dozen commercial nordic touring centers and inns offer trails for skiers of all ages and skill levels.
Strap on your skis or snowboard and hit up the seriousness that is Sugarloaf Mountain, or take the family for an easy day's skiing at Lost Valley in Auburn. If cross-country skiing is more your speed, visit Carter's XC Ski Center in Oxford with 105km of trails, or Pineland Farms in New Gloucester with 30km of professionally designed trails.
The regions' mountains offer everything from 2,800ft verticals to meandering trails through pristine wilderness. With state-of-the-art snowmaking and grooming, some of the most challenging ski and snowboard terrain in New England, as well as what seems like an unlimited amount of well-kept cross-county trails, there is no shortage of skiing and snowboarding opportunities in Maine's Lakes and Mountains.