Snowmobiling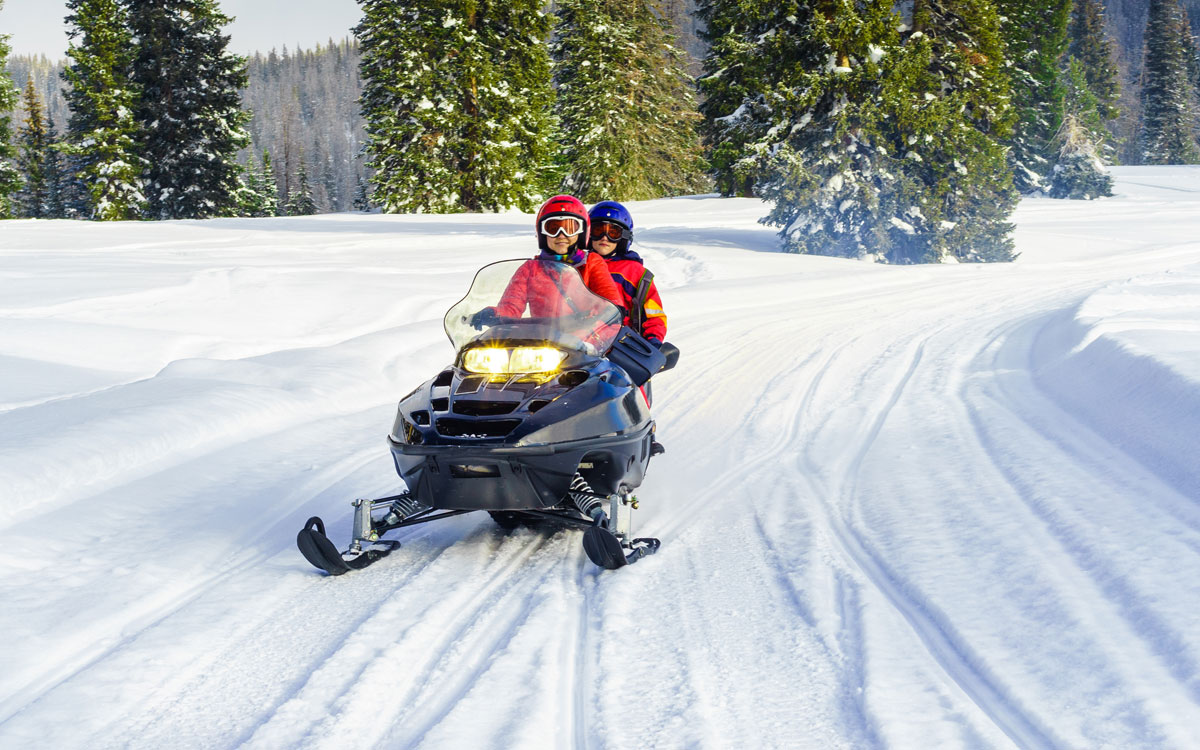 Imagine flying across a meadow and over yonder hill, taking flight from the world we know as you speed along the many exciting trails that criss-cross Maine's Lakes and Mountains; every twist and turn leads to a snowmobiling adventure.
Trail riding aboard a snowmobile is one of the best ways to enjoy the Lakes and Mountains' stunning landscape. Just rev up the engine and ride. With over 3,000 miles of Maine trails maintained by local riding clubs, you'll always find new places to explore. The extensive trail system offers incredible scenery, fragrant pine forests, and wide-open plains—from those on our Public Reserved Lands and state parks to local trails or those designated for just ATVs and snowmobiles.
Shared-use trails are precisely that; they can be used for hiking, snowshoeing, ATV riding, Nordic skiing, off-road biking, snowmobiling, and horseback riding. But, not all the trails are for all uses. So know before you go and respect the rules for the safety and enjoyment of all.
---
Shared-Use Trail Networks
The Whistle Stop Trail
Trailheads: West Farmington and French Falls Park Length: 14 miles
Offering a converted rail line between Jay and Farmington, this shared-use trail (both motorized and non-motorized) includes wetland wilderness and beaver habitat. Travel past waterfalls and take in the scenic mountain views along the way.
Moose Trail
Connects Rangeley, Stratton-Eustis, Kingfield, Salem, Strong, Avon, Phillips, and Madrid to Rev-It-up in Sandy River Plantation. Length: 138 miles
This ATV loop trail circles the heart of Franklin County, connecting trail systems for seven clubs offering the widest variety of trails in the East. Test your technical skill on steep trails, rocky outcroppings, and mud holes, or tour wooded trails enjoying the scenery.
Mt. Blue State Park
Trailheads: Park Headquarters, Weld Length: 25 miles, Connect to ITS
Riders are welcome to experience 25 miles of challenging, shared-use trails in the largest state park in the region. The park's trails are open for snowmobiling, snowshoeing, and cross-country skiing during winter.
Androscoggin Riverlands State Park
Trailheads: Center Bridge Rd., Turner Length: 12 miles
Enjoy the park year-round. The shared-use trail is popular among ATV riders, snowmobilers, bicyclists, horseback riders, Nordic skiers, snowshoers, and hikers, while the Bradford Loop Trail requires advanced ATV and snowmobile riding skills.
The Rangeley Lakes Region ATV Trails
Trailheads: Depot St., Bemis Rd., Rangeley; Rev-It-Up, Sandy River Plantation, Phillips
This network of trails connects to towns such as Stratton, Eustis, Kingfield, Andover, Madrid, and Phillips. The trails offer scenic views of the area from Quill Hill Overlook Trail, Onion Valley lookout, and Canyon Loop Mountain view.
---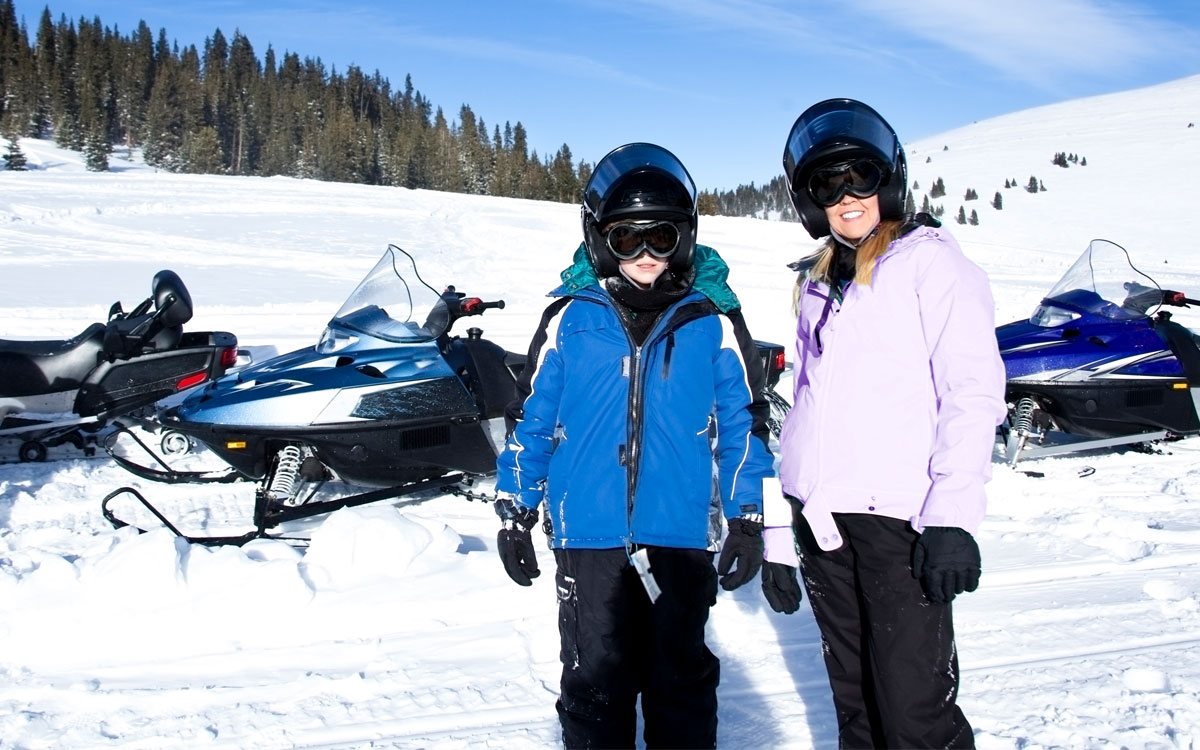 No gear? No problem. Trailside outfitters provide everything from helmets and sleds to parts and fuel.
Snowmobile Sales/Service, Rentals, and Guided Adventures
Boss Power Equipment – Rangeley, Sales/Service
Central Maine Powersports – Lewiston, Sales/Service |
Flagstaff Rentals – Flagstaff, Sales/Service, Rentals |
Maine-ly Action Sports – Oxford, Sales/Service
Mountain View Adventures – Rangeley, Rentals, Guided Adventures
Northeast Snowmobile & ATV Rental – Fryeburg, Rentals
Oquossoc Marine – Oquossoc, Sales/Service
Windham Powersports – Windham, Sales/Service
---
Visitor Resources: Maine's searchable land use listings. | MESnow | ATVMaine.