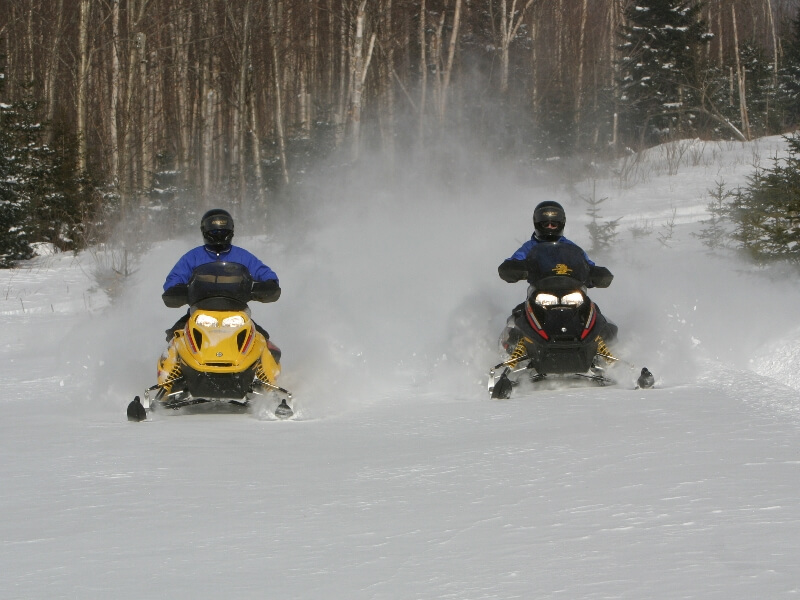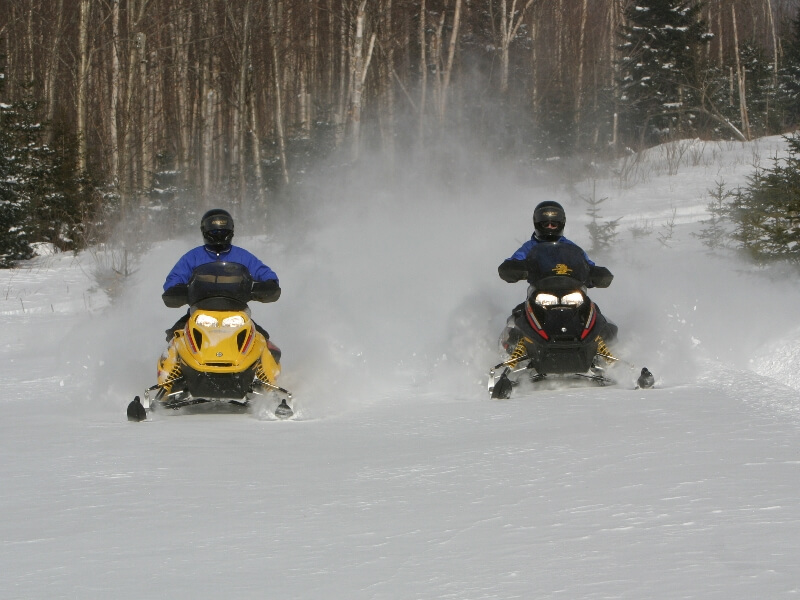 Snowmobiling
No matter what the season, it's time to hit the trails!
Imagine flying across meadow and over yonder hill, taking flight from the world we know as you speed along the many exciting trails that criss-cross Maine's Lakes and Mountains. These are the places between villages and towns where every twist and turn in the trail leads to adventure.
Looking for a place to ride? Try Mt. Blue State Park (Weld) or the Androscoggin Riverlands. Farmington offers other choices including the Dead River and Richardson Public Reserved Lands. Lastly, look for the Whistle Stop Trail, a multi-use track running 14 miles over the old Central Maine railbed from Farmington to Jay (and back).
Trailriding aboard an ATV or snowmobile is one of the best ways to enjoy the Lakes and Mountains' stunning landscape. Just rev up the engine and ride. With over 3,000 miles of Maine trails maintained by local riding clubs, you'll always find new places to explore. The extensive trail system offers incredible scenery, fragrant pine forests, and wide-open plains.
No gear? No problem. Trailside outfitters provide everything from helmets and sleds to parts and fuel. And after exploring pristine places, you can enjoy the region's famous hospitality.
For more information, visit Maine's searchable land use listings. For more information on snowmobiling and ATV-ing, including outfitters and guides, trail maps, trail conditions and more, visit MESnow orATVMaine.