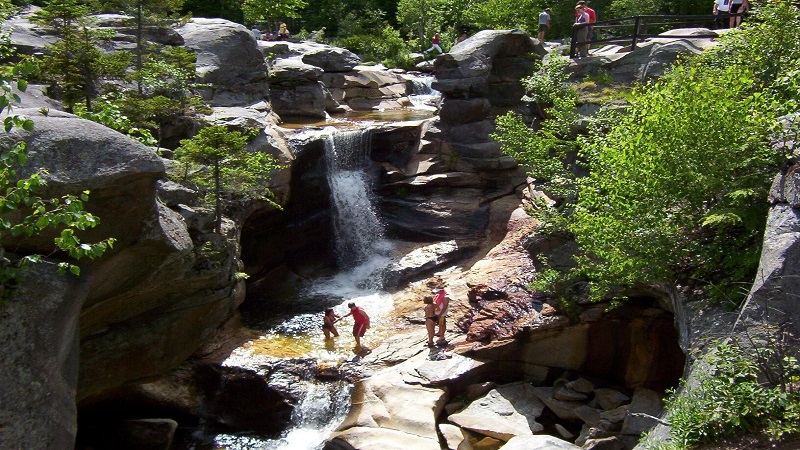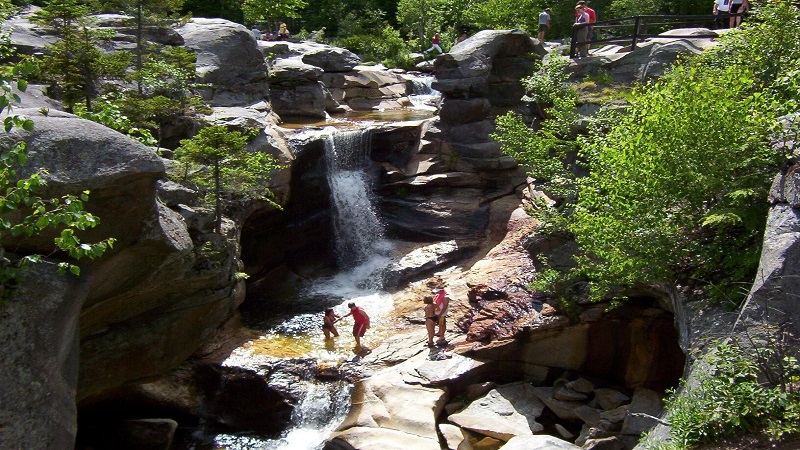 State Parks
Maine's Lakes and Mountains is dotted with six state parks, seven public reserved land areas, and the White Mountain National Forest, which stretches from New Hampshire to the foothills of our western mountains. These combined areas offer miles of hiking and snowmobile trails and plenty of wooded campgrounds. Come to fish, hike, spot moose, bird-watch, or picnic by the ponds.
With state parks like Androscoggin Riverlands in Turner where a 2,675-acre expanse gives way to 23 miles of recreational and historic multi-use trails, river access for boating and fishing, and wildlife observation; or Range Pond State Park in Poland with a sandy beach for swimming, picnicking, and relaxing, there is a wide range of opportunities for all kinds of adventurers.
Public reserved lands offer a bevy of outdoor opportunities as well. From summiting one of the ten highest peaks in the state at Bigelow Preserve Public Reserved Land to spotting more than 200 different wildlife species at Bald Mountain Public Reserved Land, there is something for everyone.
Come and explore our state parks and public reserved lands for a memorable vacation or getaway close to nature.