Dining & Nightlife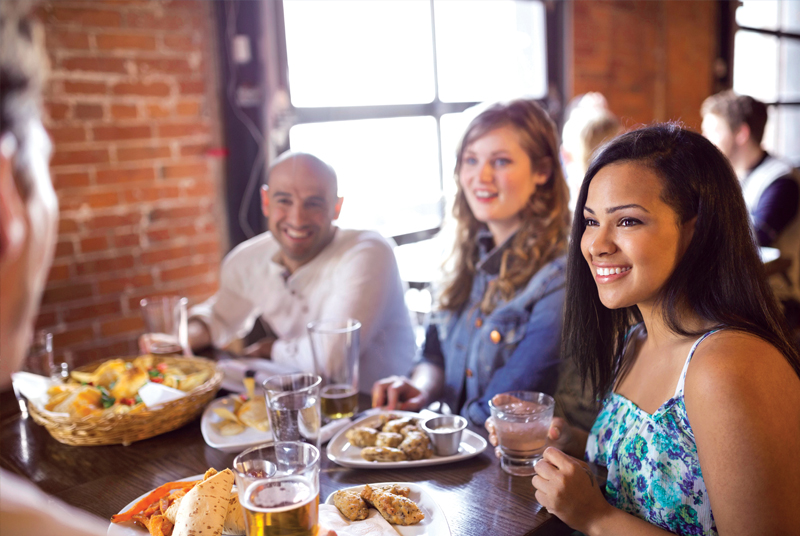 Dining and Nightlife in Maine's Lakes and Mountains
Maine's Lakes and Mountains have great places to eat around every turn. Best thing is, you can get there from here!
Eating out when you are on vacation is sometimes the impossible task; especially with so many choices. But the good thing about choices is that you'll always be able to find exactly what you're craving; whether it's iconic Maine lobster with drawn butter, or an espresso coupled with a chocolate croissant.
Go upscale and hit a fine dining establishment like Norway's 76 Pleasant Street restaurant or 22 Broad Street in Bethel and indulge in culinary excellence. If casual is more your speed, there are plenty of pubs, steakhouses, and family restaurants, such as Longfellow's Restaurant in Kingfield and The Gingerbread House in Oquossoc, a place that knows all about comfort food. Burgers to filet mignon, pizza to elaborate salads, Maine's Lakes and Mountains is sure to please every palate.
And once your belly is full, it's time to see what goes down after dark. There's nothing quite like dinner and a show, so why not visit one of the many theater houses, like the acclaimed Public Theatre in Lewiston, Maine's only equity theater. Or, if you packed your dancing shoes and are ready to cut a rug after a long day on the water, head on down to a local pub like the Olde Mill Tavern in Harrison or Tucker's Music Pub in Norway, where live music fills the night air and cold draft beer flows all night long.