Family Attractions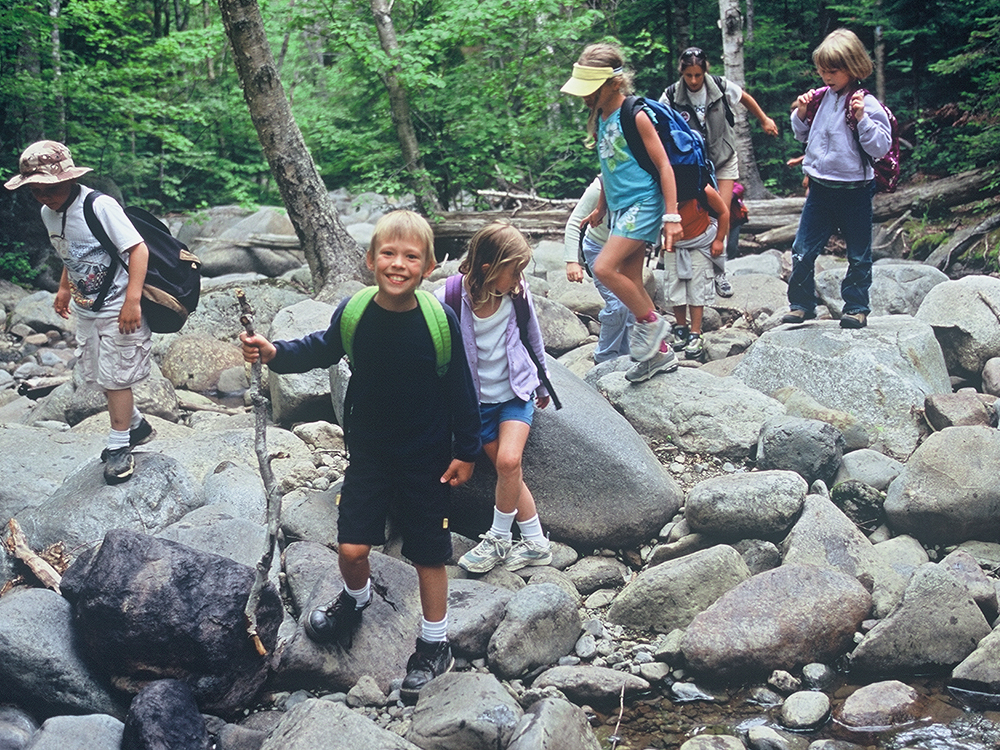 Family Attractions in Maine's Lakes and Mountains
To have fun with (and like) a kid you sometimes need to get out of the parental mindset—think like a kid! What makes them laugh? Or embrace digital downtime? Tough questions, but we also know that once a family bonds with a place like Maine's Lakes & Mountains, the connection is impossible to break.
Forget the "box," this is just Thinking Outside. In the summer, rent some canoes and paddle up the Songo River—wait in line to open the hand-operated locks. Paintball or mini golf anyone? Spend a wild autumn day at the Maine Wildlife Park in Gray. Snowy days call for snowboard lessons or a dog-sledding adventure for the whole pack.
Free Family Fun - it doesn't have to set you back too much to have a good time. Take a hike up Streaked Mountain in South Paris for an endless view of the region—look SW to spot the Presidential Range in the White Mountains. Fishing from shore, a boat, or on the ice is a simple way for families to connect with nature and each other, especially on Maine Free Fishing Days held annually in February and June.