Hiking & Climbing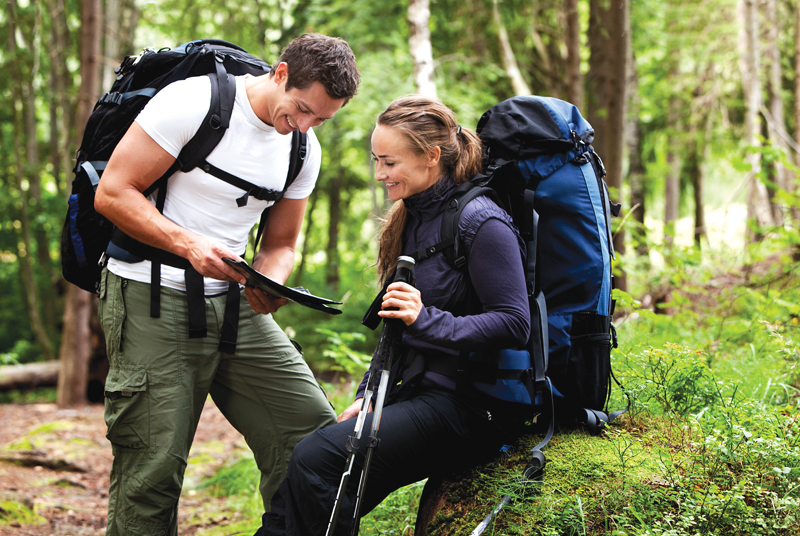 Hiking and Climbing In Maine's Lakes and Mountains
Maine's Lakes and Mountains offers spectacular ways to hit the trail, whether backpacking through the woods, climbing Streaked Mountain, or just strolling at Thorncrag Nature Sanctuary. While seasoned hikers seek out tougher hiking trails, more novice hikers can find a good selection here.
Maine Trail Finder
A free online resource for people-powered trails in the state. Search a growing database of four-season trails to find the right trail for your next adventure. Browse interactive trail maps, trail descriptions, pictures, and trip reports at MaineTrailFinder.com.
The Appalachian Trail
A fascinating and challenging hiking trail stretching across the eastern US, The Appalachian Trail, commonly referred to as simply the AT, includes 281miles throughout the state of Maine. Arguably, the most intense portion of the trail encompasses the western section of the state. While you are visiting Bethel, you can check out the "Toughest Mile" in the nearby Mahoosuc Range, or join the trail at one of many access points throughout the region. For more information on hiking the AT in Maine, visit AMCMaine.org.
Maine Huts and Trails
A non-profit organization that manages a system of four backcountry eco-lodges and more than 70 miles of trails in western Maine, Maine Huts and Trails offers "off the grid," hut-to-hut adventures coupled with comfortable and friendly accommodations. For more information visit MaineHuts.org.
Second Nature Adventure Challenge
The Second Nature Adventure Challenge is a trails challenge that encourages and rewards hikers of all abilities for exploring the Maine West region. Whether you hike one trail, or all nine, use this website to log your adventures and earn digital badges for each trail! Adventure Awaits ~ Explore Maine West.