Hunting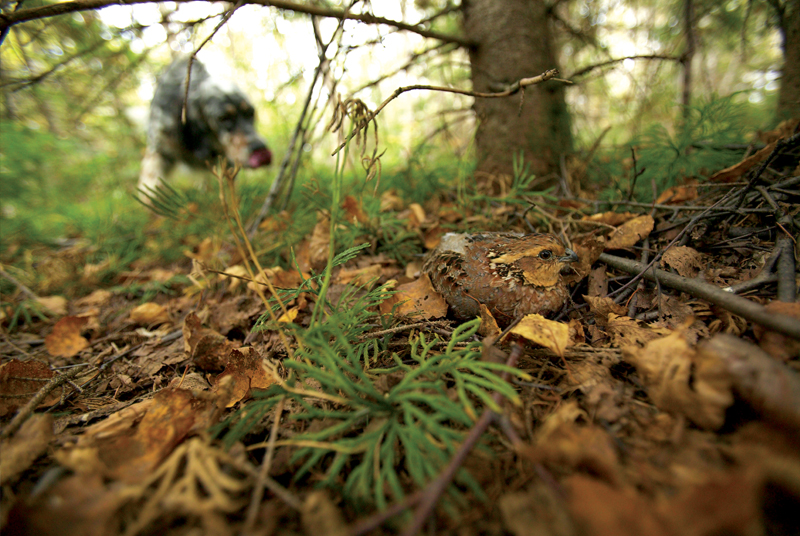 Hunting in Maine's Lakes and Mountains
Abundant game and vast expanses of unspoiled woods and waterways have made western Maine a premier hunting destination for more than 100 years and a time-honored tradition. Rangeley has always been at the heart of Maine fishing and hunting. Maine's first licensed guide, Cornelia "Fly Rod" Crosby, is just one of hunting's luminaries honored at the Outdoor Sporting Heritage Museum in Rangeley.
After years of decline caused by habitat loss and other concerns, the Maine deer herd is once again strong and plentiful. Few states match the quality of the Maine deer hunting season. Hunters of all skill levels have an excellent chance at tagging a trophy and are certain to enjoy our legendary scenery.
What deer offer in volume, the moose makes up for in popularity, from the Annual Moose Permit Lottery, which has now become quite an attraction of its own, to the excitement of the season's arrival. In Maine, we make a big deal out of the moose hunt, and with some tagged moose tipping the scale at over 1,000 pounds each year, you can see why.
The exciting 16-week-long Maine black bear hunting season runs from the last Monday in August to the final Saturday in November and offers the well-prepared hunter a comfortable time frame in which to take up to two bears (one each by hunting and trapping).
With a spring (May) and fall (October) season to take wild turkey, bow and gun hunters have two chances each year to hunt this challenging prey. Work on your calls and your camouflage to really display your prowess. Be certain to be a good neighbor and get landowner permission before hunting somewhere new.
---
MAINE GUIDES AND SPORTING CAMPS
Beginning with our own Cornilia Thurza "Fly Rod" Crosby, the very first Maine Guide, the title Registered Maine Guide has been earned with hard work and is a badge worn with honor.
More than simply a "test," the Registered Maine Guide is a distinction issued only to those who have demonstrated a thorough knowledge of Maine's outdoors. A Registered Maine Guide is as much a part of Maine's outdoor sporting heritage as sporting camps and Bean boots.
If you are looking to be totally initiated into Maine sporting life, consider pairing a fully guided hunt with a stay at a traditional family-run Maine sporting camp or wilderness resort. From "dark thirty" breakfasts to sharing the day's stories around the wood stove, every meal is memorable and each night you will climb exhausted into a snug bed piled high with warm blankets and quilts.
Anyone fishing or hunting in Maine must possess the proper license. Our laws, guidelines, and seasons often vary from year to year. Hire a Registered Maine Guide; these talented individuals are worth the investment and will help ensure a safe and successful adventure.
Please visit Maine.gov/ifw/ to learn more and to purchase your license before you arrive.
---
Fish and Game Clubs Lisbon Fish and Game Association Waterford Fish and Game Association Windham Gorham Rod and Gun Club Androscoggin County Fish and Game Association