Inns/Bed & Breakfasts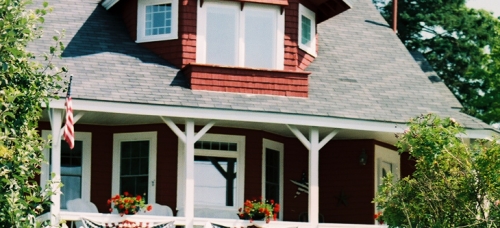 Inns and Bed and Breakfasts in Maine's Lakes and Mountains
When it comes to bed and breakfast establishments or inns, the Lakes and Mountains are home to some of the finest and most charming accommodations.
Set along the shore of Tripp Lake in Poland, Wolf Cove Inn is a relaxing oasis. Enjoy a complimentary three-course gourmet breakfast at their lakeside dining room, and then stroll through the pine grove and lush gardens to a sandy spot at the private beach to while away your day. If you yearn to be closer to city life and amenities, The Munroe Inn Bed and Breakfast in Auburn, located within the city's historic district, is a great choice. On the National Register of Historic Places, this bed and breakfast offers classic comfort reflective of its past, but with all the amenities a modern traveler may need.
Be sure to take some time to explore how you can enjoy our bed and breakfasts and inns to make your stay as unforgettable as your visit.