On the Water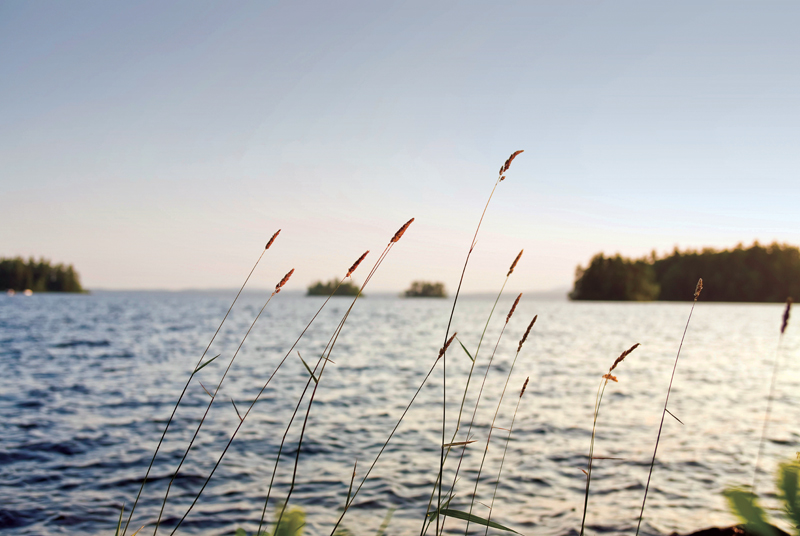 Water Activities in Maine's Lakes and Mountains
Our lakeside towns are alive with visitors eager to soak up the charm of Maine's Lakes and Mountains. Start by reserving a lakeside cabin for a week or a pleasant motel, country inn or bed and breakfast for your stay. After spending a day on the water, explore local sights, museums or unique craft and gift shops. When night falls, experience dining, live music, the nostalgia of the drive-in, summer stock or just mingling with friends new and old under the stars.
Did you know the Indian name Sebago (Se-bay-go) means "great stretch of water"? Carved by ancient rivers and cut by ice age glaciers, Sebago Lake fills a basin made of granite that has been weathered for millions of years. Thanks to those glaciers, visitors today can enjoy an array of water sports on Maine's deepest lake.
If you're looking to experience life "as it should be," to know the hushed quickening of dawn, the clarity of a bubbling stream, or the muted wonder of the sun setting behind a still lake, you'll feel right at home in the Greater Bridgton Lakes region.
There's so much to do in the Flagstaff Lake area (Maine's High Peaks region). A pontoon boat ride on Maine's fourth largest lake with the dramatic 4,000+ft. Bigelow Range looming above, fly-fishing at Stratton Brook Pond, kayaking on an number of rivers and ponds waiting your discovery, or cooking s'mores over the fire on the shores of the Chain of Ponds after a day of swimming are fun adventures for all ages.
Six major lakes plus hundreds of smaller lakes, ponds, and streams can be found in the Rangeley and Oquossoc area. Get out on the water aboard a rented watercraft, bring your own, or simply take in the views of these waterways along the Rangeley Lakes National Scenic Byway. Make sure to bring along a picnic lunch to enjoy beside one of four waterfalls.
Now, if you could only bottle that feeling of being on the water to take home with you.
Outfitters, Watercraft Rentals, Sales, and Service
Boss Power Equipment, Rangeley
Dingley's Wharf, Naples
Ecopelagicon, Rangeley
Lakeside Convenience & Marina, Rangeley
Oquossoc Cove Marina, Oquossoc
Oquossoc Marina, Oquossoc
RAD. Jetski Rental, Naples
River's Edge Sport Shop, Oquossoc
Shaker Hill Outdoors, Poland
Sun Sports Plus, Naples
The Wave Room at Long Lake Marina, Sebago
Visitor Resource Androscoggin River Trail | Northern Forest Canoe Trail | Maine Huts & Trails