Sightseeing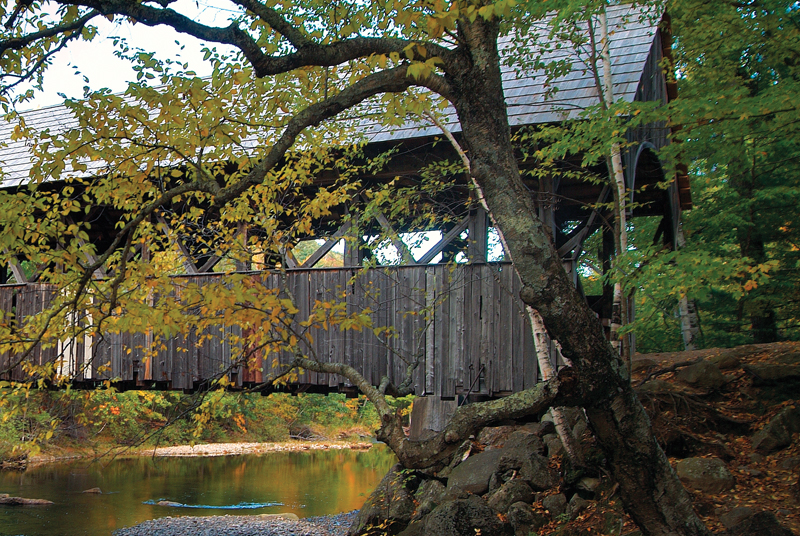 Sightseeing in Maine's Lakes and Mountains
Lofty mountains. Tranquil la[kes. Timeless villages. Nature's seasonal beauty. Maine's Lakes and Mountains offer so much to see and do.
Get outdoors and experience the best nature has to offer with scenic hikes. Take a leisurely afternoon to explore the Narrow Gauge Pathway off Route 27 in Carrabasset Valley, or challenge yourself with a climb to the granite-topped summit of Bald Pate Mountain off Route 107 near Bridgton/Sebago for some serious scenic vistas.
There's nothing quite as refreshing as the cool, crisp water of a natural waterfall or mountain stream, and Maine's Lakes and Mountains have several worth a gander. There's the 90 ft "hanging" plunge of Angel Falls in Rangeley, the turbulent roar of cascading water through the "v"-shaped gorge of Mother Walker Falls Gorge, and the pristine natural pools great for swimming at Poplar Stream Falls in Carrabassett Valley.
Of course, there are plenty of sightseeing opportunities to experience by car, including scenic byway and driving tours, as well as stopping by some of the area's historic covered bridges, such as the Parsonfield-Porter Bridge in Porter, a 152 ft structure built in 1859 as a joint project between the two towns.
Whether you're visiting during peak foliage season when the trees seem to be ablaze with color, in the height of summer when wildflowers are in bloom and our forests are lush with life, or during winter when the falling snow hushes the pace of life and everything seems to peacefully sleep, Maine's Lakes and Mountains will not disappoint.