Sporting Camps & Wilderness Lodges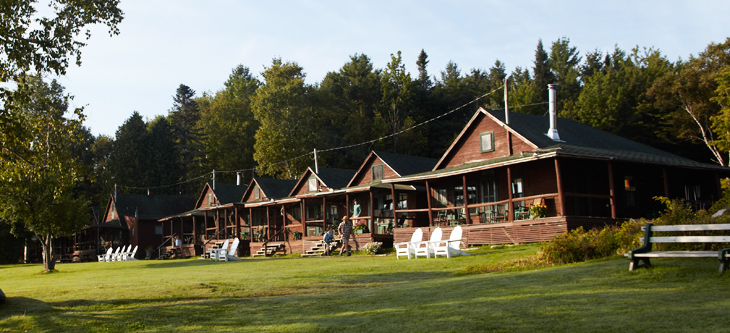 Sporting Camps and Wilderness Lodges in Maine's Lakes and Mountains
Maine's Lakes and Mountains are peppered with some of the best sporting camps around. Their century-old hospitality varies from complete housekeeping facilities for do-it-yourself guests to full American plan with three hearty home-cooked meals.
At Bosebuck Mountain Camps in Rangeley, for instance, you can book a private lakefront cabin with all meals and services provided in the historic, 100-year-old camp and enjoy some of the state's best fly-fishing of native brook trout and salmon.
Enjoy a unique Maine tradition by visiting a sporting camp or wilderness lodge and be sure to have a true outdoor experience. And don't be shy to pick the brains of the staff at these camps and lodges. They know the surrounding woods and waterways like the back of their hands, so you'll be sure that you will be well advised in your pursuits.