Wildlife Watching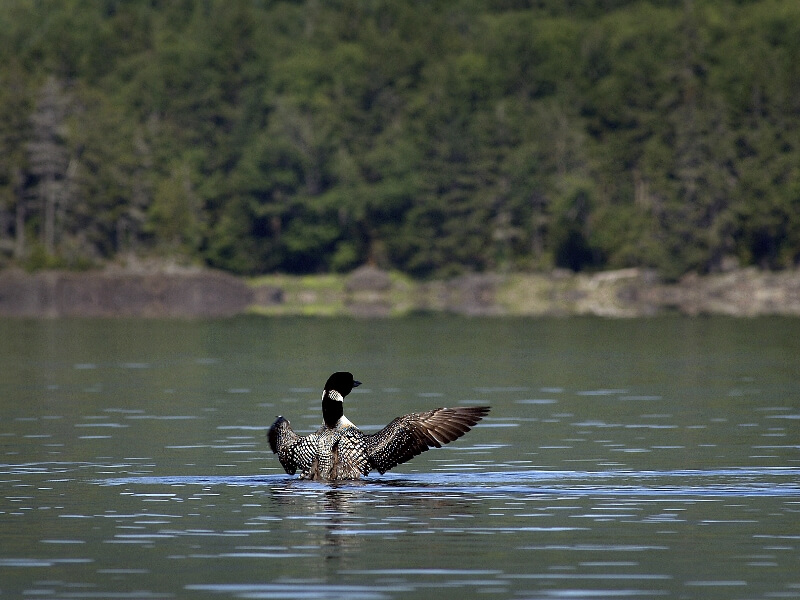 Wildlife Watching in Maine's Lakes and Mountains
Watchable wildlife opportunities abound in Maine's Lakes and Mountains. Take a leisurely stroll through a wildlife reserve, explore a gorge, or take a moose safari trip deep into the Maine woods.
Pursuing Maine's wildlife has been a tradition for hundreds of years. Pristine streams flow from craggy mountains through pine forests, mossy bogs burgeon with birds and turtles while sparkling lakes teem with an abundance of fish, many found nowhere else on the East Coast.
Or you and your family can get a close-up look at local wildlife at the Maine Wildlife Park in Gray. There you can see moose, black bear, bobcat, white-tailed deer, coyote, turtles and other native animals all in one place. Let your kids touch samples of animal fur and make sand paw prints at the visitor center, or try to guess the identity of animals by their silhouettes as you walk along the Game Trail.
Whether you spend your days in your canoe scoping out the blue heron or on higher ground watching the American Bald Eagle or Canada Jay, you will surely make numerous feathered friends in Maine's Lakes and Mountains.