Winter Activities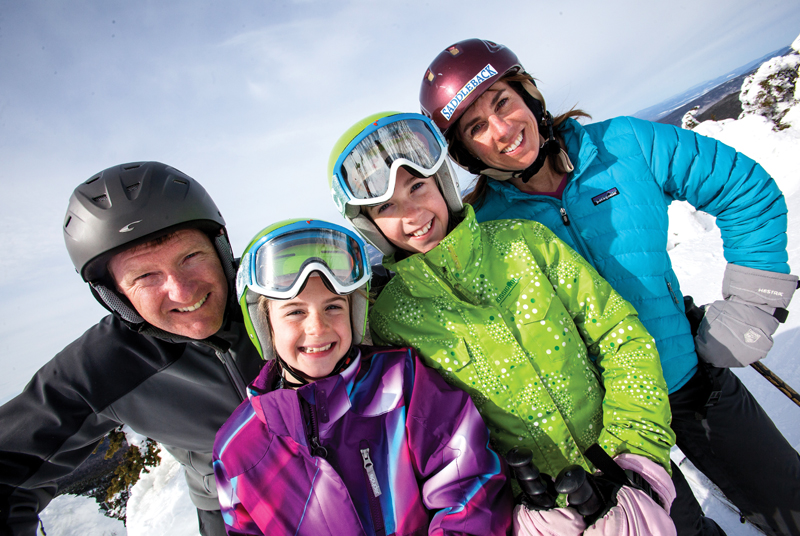 Things To Do in The Winter in Maine's Lakes and Mountains
Visiting for a winter vacation or looking for things to do during your kid's school break, Maine's Lakes and Mountains have plenty of activities to fill your days.
Climb aboard a snowmobile, rev up the engine, and ride. With over 3,000 miles of Maine trails maintained by local snowmobile clubs, you'll always find new places to explore. No gear? No problem. Trail side outfitters provide everything from helmets and sleds to parts and fuel.
Skiing and snowshoeing are great ways to enjoy the outdoors and take in the scenery. Maine's Mountains are home to the largest ski area east of the Rockies with trails for expert and beginner skiers and nearly two dozen Nordic touring centers and inns with trails for skiers and snowshoers of all ages and skill levels.
Perhaps ice skating is your thing? Not only do we have plenty of iced over lakes and ponds, many local community centers offer ice skating for the public. Did you know dog sledding isn't just for people in Alaska or the Arctic? Maine has plenty of snow and several dog sledding companies throughout the area.
We've all gone sledding before, but snow tubing offers a new and sometimes a bit more extreme experience. With several snow tubing parks offering different level trails to sled down, you'll surely enjoy the lift service to drag you and your tube back up the hill! So what are you waiting for? Get out there and have some fun on your winter vacation!