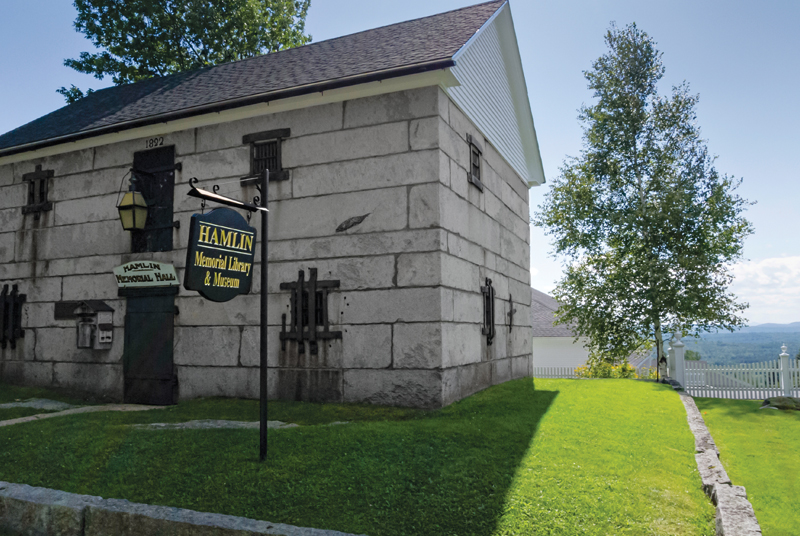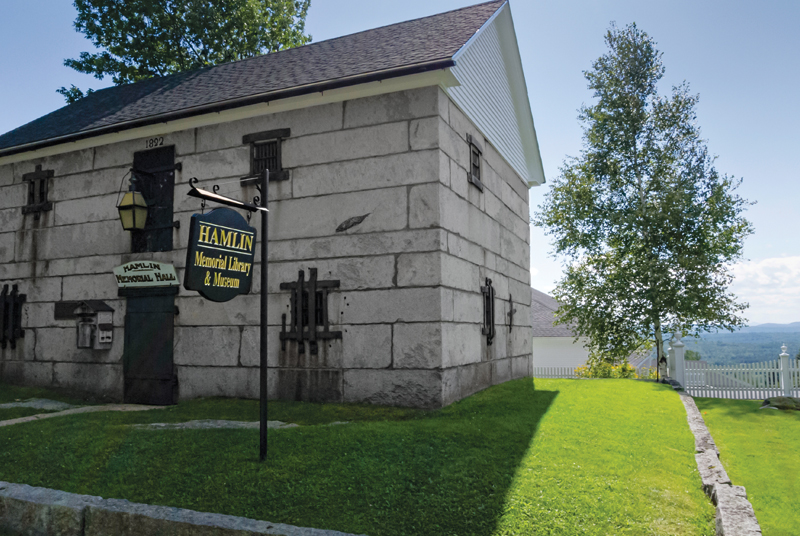 Oxford Hills
Road Trip Around The Oxford Hills Area
It is not at all surprising that Route 26 began its life as a Native-American trade route, cutting its way from the sea to the mountains long before it became the winter weekend escape route for the downhill set. But slow down, it's way more than just a stretch of highway to get to the slopes. Follow us on our quick tour heading north from Gray to Woodstock.
GRAY
To be guaranteed a sighting of the state's most beloved animal, the moose, you need not go any farther than The Maine Wildlife Park. It's home to dozens of our state's indigenous species. Plus, park guides offer scheduled tours and talks as well.
NEW GLOUCESTER
Next, encounter a cluster of 18 tidy buildings that make up the last active Shaker Community. A visit will share a peek at life as it has been here since 1783. There are tours, workshops, a museum, and a library available for visitors. New Gloucester is also home to Pineland Farms, a pastoral 5,000-acre site that has been transformed into an organic farm, business campus, and a welcoming recreational and event venue set in the low and green rolling hills that make up this part of the region.
POLAND
Poland Spring Preservation Park is home to the Poland Spring Water Museum (see the original spring), the Maine State Building from the 1893 World's Fair in Chicago, and the serene All Souls Chapel. Next door is the Donald Ross-designed course enveloping America's Oldest Golf Resort.
OXFORD
Now head from country to town; Oxford offers commerce and action at Maine's newest casino. The Oxford Casino opened its doors in 2012 and quickly grew in popularity with thrill-seekers. Oxford is also home to the famous Oxford Plains Speedway and its Annual 250 held in July. Talk about action. Vrroooom!
NORWAY
One of several recognized Main Street Communities in Maine, Norway offers the nicest kinds of diversions. Shop at locally owned stores housed in buildings that date from the early 1900s. Or visit the annual three-day Norway Arts Festival in July featuring more than 120 artists celebrating visual and performing arts with theater, music, crafts, and dance. North of town you'll find Lake Pennesseewassee (Norway Lake) to paddle the day away or fish for brown trout, pickerel, landlocked salmon, to name a few. So, take advantage of the two marinas and public launch and enjoy this western mountain gem.
SOUTH PARIS
The McLaughlin Garden and Homestead crowns the area with its respected horticultural pedigree including Maine's largest collection of lilacs. While the Celebration Barn Theater showcases its internationally known school for physical theater that attracts touring artists, actors, dancers, mimes, jugglers and storytellers.
WOODSTOCK & BRYANT POND
Our journey through this part of the region ends at Bryant Pond and Woodstock, a rural town with a pretty pond loved by many native Mainers and a claim to fame as the home of the last crank call ever made, well, the last call with a crank phone ever made.
And lest we forget while winding along Route 26, you'll encounter some of the state's best rock and gem hunting. The areas surrounding Oxford Hills have been revered for their gemological attractions for more than a few generations. Rock hounds continue to come from all over to spots up and down Route 26 to make discoveries of Maine tourmaline, pegmatite in addition to good-quality feldspar and mica specimens.
Click here for the official Oxford Hills Chamber of Commercesite.