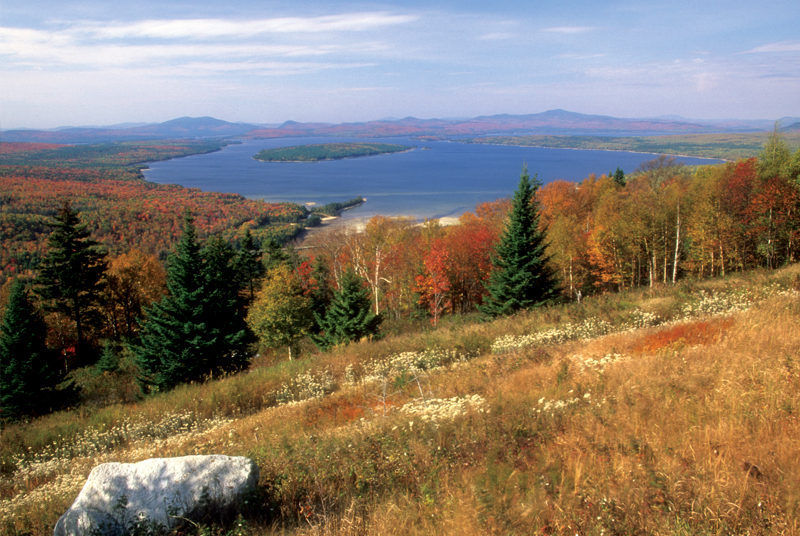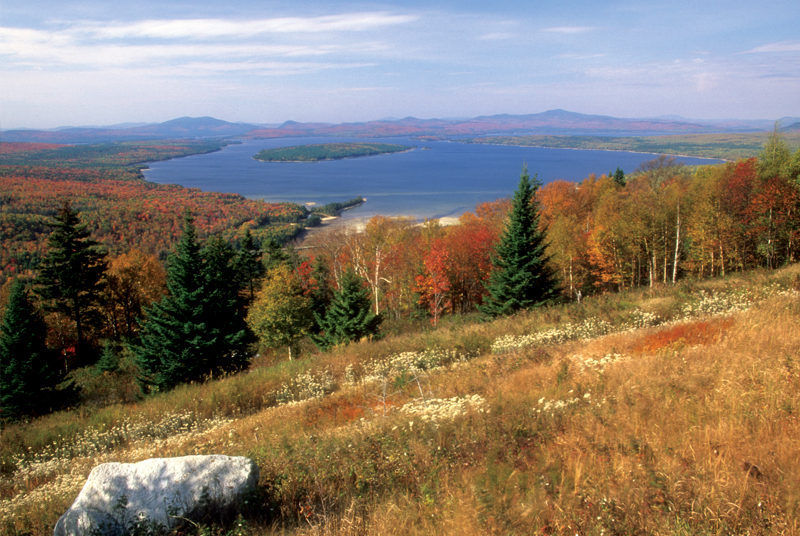 Rangeley Lakes
Things To Do in Rangeley
Rangeley is built for outdoor recreation, from Nordic skiing, snowshoeing or snowmobiling in the winter to hiking, fishing, and golf in the spring or summer, all surrounded by pristine lakes and majestic mountains.
At Rangeley Lake State Park, explore nearly 900 acres of land. You'll find a swimming area on the lake's southern edge as well as a picnic area and ball field. Launch your motorboat, canoe or kayak from the concrete boat launch. You can also hike and camp here — a small campground provides 50 sites for tenting, camper trailers and RVs as well as a playground.
In the town of Rangeley, you can swim at the Town Park, canoe or kayak from the lake's shores, or hike one of the many nature trails in the area. Visit the Rangeley Public Library or the Oquossoc Log Church, both of which are on the National Register of Historic Places. You can also learn more about scientist Wilhelm Reich at the Wilhelm Reich Museum, learn about the history of the area at the Rangeley Outdoor Sporting Heritage Museum or visit the Maine Forestry Museum. At Rangeley Friends of the Arts Theatre, enjoy a concert or show or attend one of the many festivals in the area.
Click here for the official Rangeley Lakes Chamber of Commerce site.