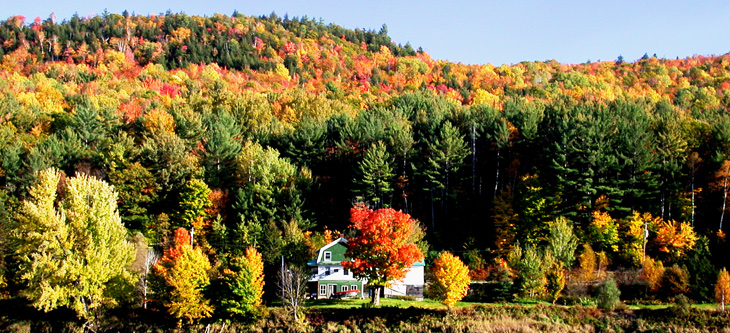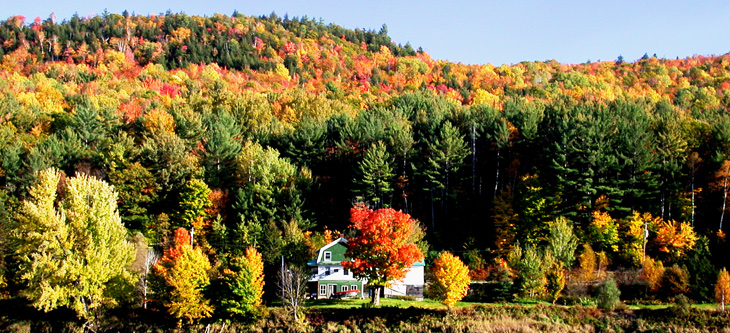 River Valley
The River Valley is home to Black Mountain Ski Area, where you can ski or snowboard by day or under the lights at night. The mountain is also home to cross-country trails developed by local two-time Olympian Chummy Broomhall, having hosted many national cross-country ski championships.
Alternately, when the weather turns warm, you can fish for bass along the Androscoggin River or visit Rumford Falls (formerly known as Pennacook Falls), which gradually plunge nearly 180 feet. Hike along the River Walking Trail to spot statues of Paul Bunyan and his blue ox, Babe. Rumford is also home to former Secretary of State and US Senator Edmund Muskie.
In addition to Rumford, peppering the River Valley are the towns of Andover, Byron, Canton, Carthage, Dixfield, Hanover, Mexico, Peru, and Roxbury. Each of these friendly western Maine towns offer their own take on the quaint collection of New England historic buildings, tree-lined streets, village greens, white-steepled churches, and country stores.
The area boosts spectacular views from Mount Zicron. For those looking for built beauty, look for the Lovejoy Covered Bridge in Andover, one of six within the Lakes and Mountains.
Interestingly, in Byron in the 1830s gold was discovered in the Swift River. Even today, recreational gold panning is still enjoyed along the branches of the Swift River.
Click here for the official River Valley Chamber of Commerce site.