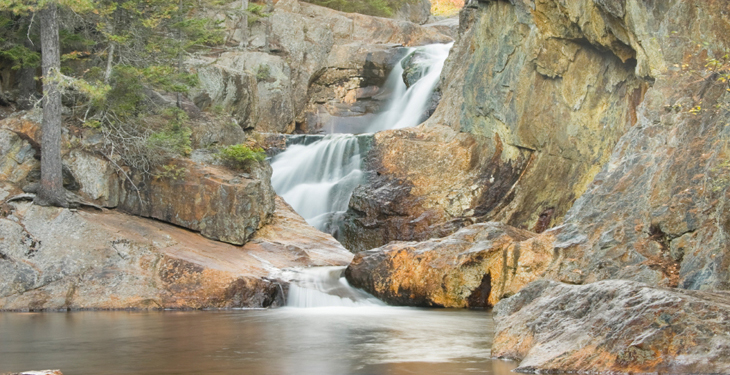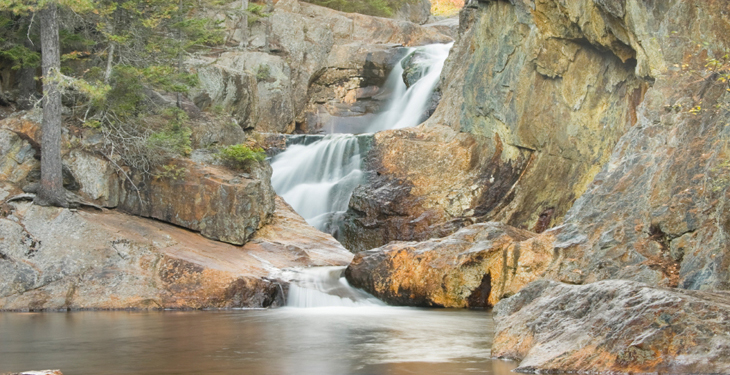 Waterfalls
Welcome photographers, hikers, and waterfall enthusiasts. Maine's western mountains offer 15 waterfalls for your approval. Tumbling nearly 180ft over solid granite, Pennacook Falls (Rumford Falls) is the highest waterfall east of Niagara. Angel Falls is one of Maine's highest single-drop fall at 90ft, and Poplar Stream Falls and Swift River Falls have captured the hearts of photographers, artists, and waterfall enthusiasts alike.
Many memorable pieces of art have centered on nature's most daringly elegant feature: the waterfall. West­ern Maine's terrain is enriched by the dramatic heights, lush surroundings, and thunderous roar that accompany this unique natural attraction.
For the photographer looking to enrich a portfolio of nature scenes, the hiker seeking a challenging trek to the pinnacle of beautiful views, or simply a passerby seeking inspiration from nature's trea­sures, the mountains of Maine hold magnificent waterfalls for every quest.