Fishing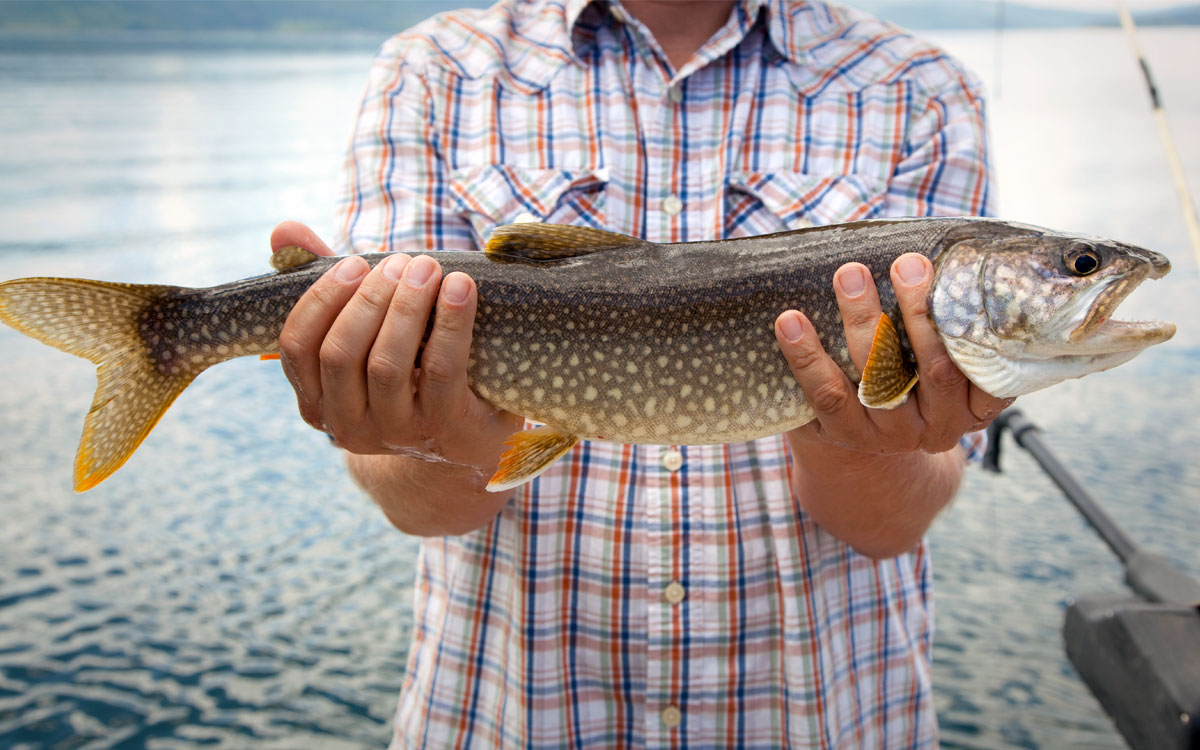 Fishing in Maine's Lakes and Mountains
The tradition of fishing go back centuries and, with some of the finest lakes and streams in Maine, all the pieces of an authentic fishing trip are here. Add in a stay at a traditional sporting camp and the services of a Registered Maine Guide, and you might have discovered your newest passion.
The terrain in Western Maine creates an endless supply of cold, swift-running streams and rivers, and nearly every pond or lake offers up a thrilling challenge. Trout, bass, and salmon— so many of these beauties are waiting to be lured onto your hook. Summer or winter. From the shore, in waders, on a boat, or through a hole in the ice. Without question, as a long-standing hot spot in the history of fly-fishing and a place with no shortage of outstanding bass fishing either, fishing here is one of the most exciting adventures you can have.
Landlocked salmon are another prized fish, and the Upper and Lower Richardson Lakes can be reached from launches at Mill Brook. As a bonus, they also offer the only spot in the region where you can catch togue (lake trout). Sebago Lake is the place to be for early spring trout fishing. Many bodies of water top the list of the Maine bass angler, including Androscoggin Lake and Androscoggin River. In Greenwood, Twitchell, Indian, and Round ponds offer a great day of fishing.
---
Fishing Outfitters
Backwoods Bait and Tackle – Chesterville
Dag's Bait & Sport Goods – Auburn
DuBois On the Fly Bait & Tackle – East Wales
Gastons Flies – Raymond
Naples Bait & Tackle – Naples
Rangeley Region Sport Shop – Rangeley
River's Edge Sports – Oquossoc
Rob's Baits – South Paris
Sebago Bait (Ice Fishing only) – Sebago
Uncle Lunkers – Bridgton
Willy C's Bait and Tackle – Brownfield
---
Insider Tip
Take the time to visit the Outdoor Heritage Museum in Oquossoc to put into context the importance and history of this sport for the region. Many of the most successful flies ever tied came out of this part of the state.
Keep in Mind
Anyone fishing or hunting in Maine must possess the proper license. Our laws, guidelines, and seasons often vary from year to year.
Registered Maine Guide
Hire a Registered Maine Guide; these talented individuals are worth the investment and will help ensure a safe and successful adventure.
---
Visitor Resources Fly Fishing | Ice Fishing | Maine Fishing Laws | Registered Maine Guides**